A Toledo Family Law Attorney to Defend You
If you are a resident in or around the Toledo, Ohio area and are in need of a family law attorney I am at your service.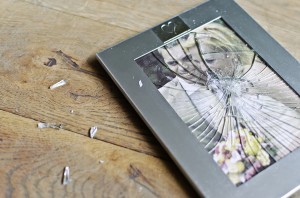 I would like to reinitiate what my family law practice consists of and how I can help families in need of legal assistance. My focus is what is best for all family members and especially what is best for the children involved.
What I am Passionate about
A quality, skilled and compassionate Toledo family law attorney focuses on the family unit and anything that concerns the family unit as a whole. This is what I am all about,
• Compassion
• Skill
• Knowledge of the judicial court system
• Righteous
• Realistic
• Time conscious
• Children caught up in a divorce
Legal Family Issues are Complex Issues
Most of the legal problems I encounter are too complex for the husband or wife to handle without legal assistance. I am a seasoned family law attorney who has attained a record of accomplishment for numerous legal family issues in the arena of family law. I have gained the trust of many clients through fair and realistic approaches to family problems.
Some of the legal problems that families face and come to me for assistance include, but are not limited to the following,
• Divorce
• Contested divorce
• Alimony issues
• Child custody issues
• Paternity issues
• Financial assistance in budgeting
• Step-parent issues and adoption
• Release of parent rights and responsibilities
I work with either the husband or wife in settling some of these legal family issues amicably and to both the husband and wife's satisfaction. I speak with the children, if they are old enough to understand that mom and dad are divorcing and I take time to listen to their side of the story.
A Few Legal Family Issues Needing an Attorney
The issues of divorce branch off into many different other problems and issues, especially if there are children involved in the divorce. These issues include and are not limited to,
• Child custody cases
• Shared parenting
• Sole custody cases
• Parent relocations
• Division of properties
• Income determinations
• Alimony calculations
• Child support calculations
• Contempt of court issues
Another issue that I am compassionate regarding family law is the stepfamily dilemma in regards to stepparent adoptions. Stepparents can come into a family for a number of reasons caused by the husband or wife of the dissolved marriage. I help families figure out the best way to proceed in situations regarding termination of parental rights, such as,
• Parent abuse issues
• Death of a biological parent
• Imprisonment of a biological parent
• Negligence of a parent to assume their parental duties
Call to Action
I am a Toledo family law attorney who attempts to be fair and realistic, showing compassion to both the husband and wife, no matter whom I am representing. My focus is end of marriage with dignity without courtroom drama, if there are other more appealing options.
If you live in or around the Toledo, Ohio, areas please give me a call for a free consultation. Than make your initial appointment to see what I can do for your legal family issues.
If you need the help of a skilled and committed law professional contact Michael E. Bryant's Toledo, OH law office today.
Find Michael E. Bryant online at www.mebryantlaw.com, visit our law office in Toledo, OH on the second floor of 1119 Adams St. or call us at (419) 243-3922.