A Lawyer Serving Lucas County That You Can Trust
Most of us don't expect to face legal issues. But if we do, we need a lawyer that can be trusted as a courtroom representative and advocate. Residents of Maumee, Ohio are no different. Those with legal needs want to work with a trustworthy lawyer that will protect their best interests. Although some may think that one lawyer is as good as another, that is not accurate. Some attorneys take their job very seriously and do their best at it, while others are more careless or even negligent toward their clients. Here are a few points to look for when hiring a Toledo OH attorney.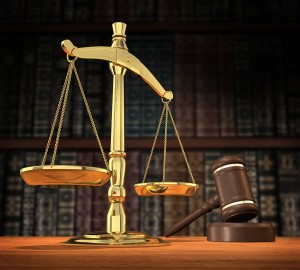 Credentials.
All attorneys must earn an appropriate law degree, the JD, and pass the state bar exam. Make sure an attorney you are considering has met these requirements. Although it's very unlikely that a person who has not earned the degree or passed the bar would try to practice law, it's not unheard of. You might check the accreditation of the law school the attorney attended, as well. The Better Business Bureau or local bar association may have public records of any problems other clients have had with a specific attorney, and whether those issues were resolved.
Experience.
A new attorney may be even more effective than one that has been practicing law for decades. Still, it is a good idea to find out what type of experience a Maumee, Ohio attorney has in your area of concern before deciding to work with him or her. A lawyer in Toledo OH who specializes in immigration law might not be the best choice for probate matters, for example.
Reputation.
Word of mouth plays a powerful role in finding professional services. Ask your coworkers, neighbors, and friends, especially those with connections to the legal system, to recommend a lawyer. If you have already chosen a lawyer serving Lucas County, you could ask their opinion as to whether they have heard anything good or bad about the person.
Community relations.
When looking to retain a lawyer serving Lucas County, check the website or chamber of commerce to see if the attorney is involved with the community. While this doesn't have to be a deal breaker, active community support or service may be an indicator of the attorney's character and support of the local area. It also may be an indicator of personal interests. For example, if an attorney donates several hours a month providing free legal advice to single parents, that may signify his or her interest in helping parents who need legal assistance. This is especially helpful if you need legal assistance in establishing paternity or suing for child support.
Finding an attorney is not that difficult, but locating a really good one is more challenging. If you follow steps like those outlined above, you should be able to get a pretty good idea of local attorneys who may be highly qualified to help you with a legal situation. Take some time to check them out beforehand.
Contact Michael E. Bryant's Toledo, OH law office today to get the justice you deserve. Find Michael E. Bryant online at www.mebryantlaw.com, visit our law office in Toledo, OH on the second floor of 1119 Adams St. or call us at (419) 243-3922.