A Toledo Attorney to Defend Your LGBT Rights
Based in Toledo OH, I am a Toledo attorney hired to represent LGBT clients in their fight to be recognized, supported, valued and honored without discrimination. As an attorney with a track record of success and a vast professional knowledge, it is my objective to consult with you with dignity and respect given to your personal situation and be clear in how we will proceed to win! Without judgment or binary responses, I will gather information about your case and enhance your quality of life. When looking for a Toledo attorney to serve you in Maumee, keep in mind that I am seeking and taking on LGBT rights-based cases as priority assignments. I feel confident that we can work together to ensure a successful and equitable outcome. Your chosen attorney should be more than just a orator of facts; hire an ally.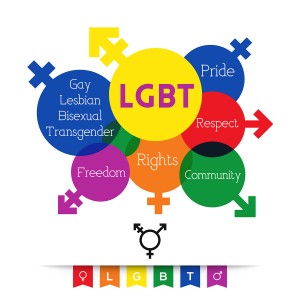 Defending Your Top Priorities
Tell us your story without fear. The following are a list of illicit acts or experiences that you may have experienced and wish to obtain my legal services to stand up against:
Workplace harassment, discrimination, or wrongful termination suits
Harassment or assault in schools, nursing homes, or other community settings due to perception of gender identity or sexual orientation
Discrimination in public settings, or denial of access to community events based on LGBT status
LGBT patients who were denied services or mistreated in healthcare settings, including nursing homes, and/or by insurance companies
LGBT patients with HIV or AIDS who were discriminated against
Open Doors
Let's open doors together in the Toledo OH suburbs. Together we can make true what is stated on the Maumee, OH Web site (www.maumee.org); "Whether you live in Maumee, work in Maumee, or are visiting Maumee, you are sure to recognize the pride we have in our community." We will demonstrate what this can mean for us as a community, that we have pride in our diversified population. We can dispel the myth that the suburbs are designed for the more "traditional" families.
Your Unique Needs
I know that many of your distinct needs as a member of the greater LGBT community can often be misunderstood. I wish to represent accurate, complete and thoughtful defense to expand the understanding that the public and the Maumee officials have of your right to your individuality.
Obtain My Services
Act now and I will act too, to defend your right to fair treatment and equal access to housing, jobs and services. We will build a relationship based on trust, communication, connection and respect. Let's put Maumee, OH on the map for accurate and impeccable representation of LGBT rights. Help us to help you, to help others. Let's take a positive stance against discrimination and violence for Ohio citizens that can make a difference across our country.
Contact me today for a consultation and together we can unite to Come Out Equal and Strong in Maumee!
Contact Michael E. Bryant's Toledo, OH law office today to get the justice you deserve. Find Michael E. Bryant online at www.mebryantlaw.com, visit our law office in Toledo, OH on the second floor of 1119 Adams St. or call us at (419) 243-3922.