A Toledo Attorney You Can Depend On
Chances are you will need the help of a good attorney sooner than later. It may be for matters pertaining to domestic relations, real estate, or criminal activities. When looking for a competent attorney that you can rely on, here are a few tips to keep in mind.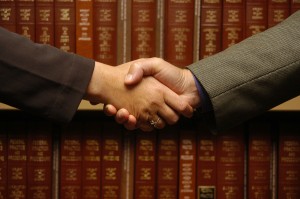 Inquire about professional credentials.
As you search for an attorney in Toledo OH, make sure the ones you contact have passed the bar exam and are licensed to practice in your area. You can also find out how long the attorney has been in practice, and at what locations, including the present office and prior law firms. This information will give you some idea about his or her job stability.
Consider areas of expertise.
Don't just hire any attorney to handle your legal issue. Look for one with experience and background in your area of concern. For example, you could find a general practice attorney who can handle any kind of case, and it might work out fine. But an attorney who specializes in your legal issue, such as a property dispute or criminal charge, has extensive experience in that area and is perhaps better equipped to help you with the situation by providing legal information and courtroom insight.
Ask about the attorney's reputation.
When you begin to look at attorneys to hire, find out about their reputations in Toledo OH. You can check with the local bar association to see if the attorney is in good standing or has had complaints filed against him or her. If there were complaints, see if these have been resolved. The local bar association can also indicate whether the attorney is involved in community service or volunteerism, which may enhance his or her reputation as someone who cares and will go the extra mile.
You may want to look for attorneys that come recommended by friends or relatives, or avoid those that others warn you about. Referrals from people you trust go a long way in helping you find the best available attorney for your legal issues.
Discuss your situation before making a commitment.
Take time to get to know a Toledo attorney before deciding whether to hire the person. Even if his or her credentials and reputation are impeccable, you can learn more about his or her personality and character by discussing the type of case for which you need legal representation. Many attorneys offer a free or inexpensive thirty-minute consultation to discuss a case by phone or in person. Take advantage of this opportunity to see if the attorney seems knowledgeable about the type of case you have, and whether you can trust him or her to do a good job representing your interests.
Hiring a Toledo attorney can work best with detailed forethought and planning. You don't want to necessarily hire the first attorney you contact. Take time to explore the credentials and background of an attorney who has expertise in your area of concern. A few questions in advance can help.
Contact Michael E. Bryant's Toledo, OH law office today to get the justice you deserve. Find Michael E. Bryant online at www.mebryantlaw.com, visit our law office in Toledo, OH on the second floor of 1119 Adams St. or call us at (419) 243-3922.