A Toledo Criminal Law Attorney to Defend Your Rights
THE ROLE OF YOUR CRIMINAL ATTORNEY IN MAUMEE AND TOLEDO OH: HOW HE/SHE CAN PROTECT YOU
Surviving a criminal case is not an easy job. It's even worse when you don't have someone on your side. Don't make this mistake, not having someone on your side. Acquire a professional Toledo criminal law attorney in Maumee and Toledo OH. Hiring a Toledo criminal law attorney will save you time, money and frustration. Your attorney can help things turn for your benefit; especially, if you are in-fact innocent.
How can your lawyer help you?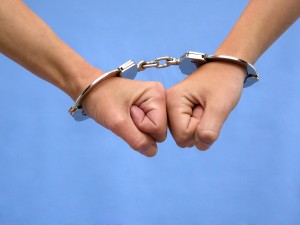 This is the million dollar question almost everyone asks; especially, when they cost so much.
Putting the cost aside, let's look at some of the benefits now.
THE INVESTIGATION PROCESS
This is probably one of the more crucial steps. Every criminal case needs a proper investigation process. In some cases, the other side will automatically stack the deck against you. If you are innocent, you don't want to happen. This is why you need a lawyer.
He/she can do proper research. Your lawyer will find out everything, knowing what exactly what went down. It's very important to hire a professional; especially, when it comes to this step. If you hire a newbie, you might not get the most out of your case. Newbies aren't experienced enough. They tend to skate over things. They don't mean to do this intentionally, it just tends to happen.
A professional will also know the following:
1)How can stand strong on the stand and who can not.
2)Can explain the laws to you and how they apply.
3)Knows how to get proper documentation and apply it when necessary.
LOOK OVER ALL INFORMATION AND PERSONNEL GATHERED
This step is much more difficult. There are lots of time, during an investigation, when evidence can/will be tampered with. It happens all the time. Evidence is tampered with. Witnesses for the other side are paid off. It all plays a role. Your lawyer should be experienced enough to look passed all this. He/she should know how to be fair and make sure nothing illegal is happening. This is one of the best ways your lawyer can help protect your rights. The other side will take your rights away.
The job of your lawyer is to protect you and unveil the truth.
WHAT ARE THE OPTIONS
Your lawyer will know how to handle your options. This is why you hired him/her. Your lawyer in Maumee can make sure you go the proper direction. Sometimes a "deal" is a good way to go. Other times a "plea Bargain" is the best way to go. It's never good to make this choice without your counsel.
Clients who did not have counsel ended up making bad choices in the past. Their cases could have turned out in a different way, had they had someone on their side. Please do yourself a favor and hire someone. This will make your decision-making that much easier.
If you want know more information on how to handle criminal cases, go online to one of the sites. There is plenty of information out there from experienced attorneys in Maumee and Toledo.
Contact Michael E. Bryant's Toledo, OH law office today to get the justice you deserve. Find Michael E. Bryant online at www.mebryantlaw.com, visit our law office in Toledo, OH on the second floor of 1119 Adams St. or call us at (419) 243-3922.