A Toledo Divorce Attorney to Protect Your Assets
WHAT YOU NEED TO KNOW ABOUT PROTECTING YOUR MONEY DURING AND AFTER A DIVORCE
Going through a divorce can be a terrible thing, any Toledo divorce attorney will tell you this. This is why you need to hire a professional during the process in Toledo OH. You need to have someone to help protect you and your money.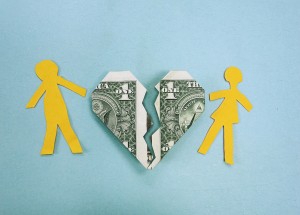 Here are some things an experienced Toledo divorce attorney in Toledo OH will help you to understand.
HAVE YOUR OWN ACCOUNT
If you don't already have your own account, open one up. Try to do this before you even get to the divorce room. If you know that a divorce is going to happen, go down to your bank that day. Take out the assets that you know are yours and do your own thing. You don't need to tell your future ex-husband/partner either. If you are getting a divorce, it won't matter anyway. You need to have your own backup plan; especially, if you and your partner are parting on less-than happy circumstances. In the case of abuse and cruelty, this is very essential.
If you are a stay-at-home parent, this is a good idea too. You will need something to fall back on. You will need to establish yourself, outside of family. What if you need a loan at some point? You need to be able to rely on yourself during this time, not him. Any Toledo divorce lawyer in Toledo OH will tell you this.
KNOW WHERE YOUR CURRENT MONEY IS GOING
Look at all the current assets you have, jointly and separately. Have your lawyer go over every detail with you. Ask him/her for copies too. You will need these for your own record. Don't rely on your soon-to-be other half with this. In some cases, the other party will intentionally leave you in the dark. Hope for the best and plan for the worst. In other words, don't be blind to this. This could happen.
PAYING THE RENT
Know where you stand on the rent payments, along with other bills you have. In spite of your person situation, life does go on. Your landlord will expect you to continue paying. He/she is not in business to make personal allowances. He/she might work with you, depending on the severity of your circumstance. He/she might be sympathetic, but don't expect any special treatment.
YOUR RETIREMENT
Here is another fly in the ointment. You need to be aware of this one too. Retirement accounts could be "up for grabs." In some states, these are all considered "marital property." Sorry to tell you this, but this is true. Find out where your state stands on this. Some do offer negotiations. Find out what your options are through your lawyer.
In some cases, you might not have a choice. Know there is a chance of this going in. It's better to prepare for the worst, instead of getting blind-sided.
YOUR WILL
You will need to make changes in your will. Your spouse will. He/she most likely will cut you out of things. Expect this. Your Toledo lawyer can help you manage your options. This way everything turns out for you in a positive light.
Contact Michael E. Bryant's Toledo, OH law office today to get the justice you deserve. Find Michael E. Bryant online at www.mebryantlaw.com, visit our law office in Toledo, OH on the second floor of 1119 Adams St. or call us at (419) 243-3922.