A Toledo Lawyer Explains the Severity of Various Drug Charges
Being charged with the possession of a controlled substance is often a very serious matter, one that can be more effectively addressed and dealt with once you have obtained the services of an experienced attorney. While the severity of your drug charge may differ depending on the type and quantity of substance as well as other factors like prior offences, even misdemeanor possession charges may involve a hefty fine or even jail time. Speaking with a Toledo lawyer about the circumstances and details of your drug charges will provide you with valuable insight as well as the opportunity to learn more about any legal options that may aid in your defense.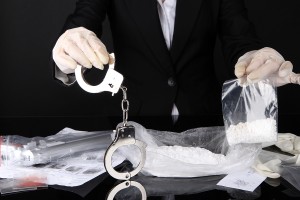 Understanding Scheduled Substances
The state of Ohio classifies controlled dangerous substances into one of five categories, known as schedules. Schedule I, and II substances are the most dangerous, have the highest probability for abuse and dependency, and have little to no medical value. Schedule III – V substances are recognized as being less dangerous and may be legally-recognized for use in a variety of medical treatments.
Additional Factors
While the severity of a possession or other drug charges is typically increased in cases involving more dangerous schedule I and II substances, possession of quantities that exceed a "bulk amount", intent to sell and other factors such as the location and circumstances where an arrest occurred may all be contributing factors that may affect the severity of charges and result in increased penalties.
Obtaining the Best Legal Services Maumee, Ohio Has to Offer
The assistance of a qualified and experienced Toledo OH defense attorney may be a crucial asset, one that may play a key role in:
Ensuring those accused with a drug-related offence understand the severity of their situation
Explaining the rights the accused are accorded to under Toledo Oh law
Taking steps to reduce the severity of drug charges or obtaining a dismissal
Providing legal assistance when preparing a defence and representation in court
The right Toledo lawyer can help to ensure those accused with a drug-related offence are faced with less severe charges and can be instrumental in obtaining a more favorable ruling or verdict. The assistance, experience and resources that only a qualified attorney is able to offer is never an asset that should be overlooked or left to chance, especially for those who have been accused with more serious offences or may be facing harsher sentences and penalties.
What to Do When You Have Been Charged With an Offence
Contacting an attorney should be done at the first available opportunity. Relating the circumstances of your arrest while the details are still fresh can be very beneficial for your case and may allow a qualified Toledo attorney to provide you with more effective legal assistance. Arranging for a formal consultation offers clients the opportunity to discuss their case, explore their options and to learn more about the services and assistance only the best Maumee, Ohio firms and professionals are able to offer.
Contact Michael E. Bryant's Toledo, OH law office today to get the justice you deserve. Find Michael E. Bryant online at www.mebryantlaw.com, visit our law office in Toledo, OH on the second floor of 1119 Adams St. or call us at (419) 243-3922.