A Toledo Lawyer to Battle Your Drug Offense Charge
Drug possession is a very serious charge in Toledo. Being convicted can have a huge impact on your life. It doesn't matter if you are a first time offender or repeat offender, the consequences can be dire. One of the huge consequences, especially in today's economy, is to have your employer let you go. This conviction can not only take your current job, but greatly diminish any future prospects.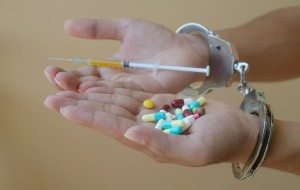 These are some of the most common drugs associated with drug offense possession charges in Maumee, Ohio –
GHB
Marijuana
Ketamine
Cocaine
Methamphetamine
Crack Cocaine
Heroine
LSD
Ecstasy
Oxycontin
Vicodin
Xanax
Codiene
and there are many more. If you have been charged for possessing these or any other drug then contact a Toledo lawyer immediately.
It depends on what amount of drugs were involved, but you could even be subjected to additional charges, like 'intent to distribute'. If you've been arrested, accused, or charged with any type of drug possession crime, you need to contact and experience Toledo attorney who specializes in drug possession immediately.
What to Expect From Your Toledo OH Drug Possession Lawyer:
You can expect them to listen to your side of the story. They will inform you of all your legal rights and will thoroughly investigate as well as analyze the evidence against you. They will throw a microscope on the actions of law enforcement. They will represent you aggressively and use every legal resource available to them by law.
Drug Trafficking
Drug trafficking is a felony which makes it a very serious crime. If you're convicted of drug trafficking it can really throw a black cloud over the rest of your life. Even first time offenders suffer greatly over these types of convictions.
Prosecutors and law enforcement are intensely aggressive when it comes to the war on drugs and ridding our streets of drugs and all things associated with them. They are extremely intent on catching everyone possible on a local and regional level.
Most of these following drugs are involved in the most commonly prosecuted drug cases in Maumee, Ohio –
Marijuana
GHB
Heroine
Methamphetamine
Ketamine
Cocaine
Oxycontin
Xanax
LSD
Ecstasy
Hydrocodone
Vicodin
Codiene
and many others. If you get arrested for trafficking in these or any other type of drug, then contact a Toledo lawyer right away.
What Your Drug Trafficking Attorney in Toledo OH Will Do For You:
First, they'll hear your side of the story. They'll thoroughly study all the evidence against you and represent you aggressively to the full extent of the law. They will absolutely protect your rights. They will attempt to –
Negotiate getting the charges either dropped or dismissed.
Negotiate getting the charges reduced.
Negotiate for getting you a diversion program (if applicable).
Negotiate to get you probation rather than jail/prison time.
If a trial cannot be avoided, they will aggressively represent you and defend your rights to the fullest in court.The penalties for drug offense trafficking crimes will depend on your prior criminal history as well as any additional charges you might be facing.