A Toledo Divorce Attorney Can Help You Today
The Divorce
A divorce can be one of the most traumatic experiences in a lifetime. In a period of life marked by emotional turmoil, it is important to have someone that is objectively in your corner. Legally, a divorce can financially and emotionally wreck a person's life. Something this important should not be handled with emotion. For the person enduring the divorce, foregoing emotion is practically impossible. This can be a legal disaster that may only be realized after a period of time when the high level of emotion has subsided. At that point, it would be too late, especially if the opposing party had the wisdom to seek legal counsel. A Toledo divorce attorney will protect the person getting divorced in an objective manner with the wishes and welfare of their client at the forefront.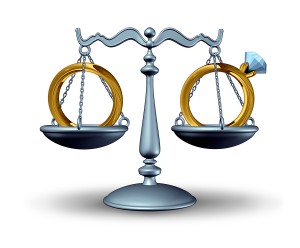 Why an attorney?
Who divorce laws favor and the particulars of the law is a highly regional mechanism. In areas like Toledo Ohio, a divorce negotiation attorney is completely necessary. There are multiple steps that will need to be taken, as well as, many appearances in courts and with the opposing party's attorney, especially in Toledo Ohio. The greatest hurdle to successful resolution is coming to a satisfactory agreement between two parties who may be at great odds with each other. Couples are adjusting to drastic changes in their lives, and resolutions may be hard to negotiate with people who are at complete odds with each other. Because divorce negotiation attorneys are skilled at this juncture and wholly understand the legal ramifications of each action, they will have the ability to bring the parties to a successful agreement.
Emotion
It is often best in this environment of emotional turmoil, if the opposing parties do not have contact with each other except through their legal counsels. Friends and family members are rarely objective in these situations; therefore, they are not the best choices for this task. Using the divorce attorney in arranging communication leaves the lines of communication open and lowers the stress level bought on by interacting with the other participant in the divorce. If there are kids involved, this is even more important. They can often benefit most from the proper management of stress and emotion. They too are impacted by divorce, and often, they are the most impacted. This will make a more appropriate environment to negotiate the terms of custody to favor the children.
Resolution
Because this process is also about managing the stress and emotion of the situation, the use of an attorney will bring a resolution to the divorce case in a more expedient manner. This is indispensable in lessening the impact on the children and other participants in the divorce. Although some simple divorces may not need an attorney, most do, and this is especially true if there are children or large amounts of assets involved. It is important to hire an attorney in the area of the divorce. They will understand the intricacies of the law and the courts in those regions, and get you your fair share.
Call Toledo, OH lawyer Michael E. Bryant today for all of your legal needs.
Find Michael E. Bryant online at www.mebryantlaw.com, visit our law office in Toledo, OH on the second floor of 1119 Adams St. or call us at (419) 243-3922.