A Toledo OH Lawyer to Stand Up for Your Rights
There are many times in life when the services of a lawyer may be needed. There are many people in Toledo OH who have had to use our services over the past few years. With many years of experience in the field, we are prepared to fight for your legal rights. Anyone who wants a lawyer with a track record of success should choose our firm. We are a Toledo OH lawyer group that will fight for the rights of our clients. Here are several different reasons to use our services.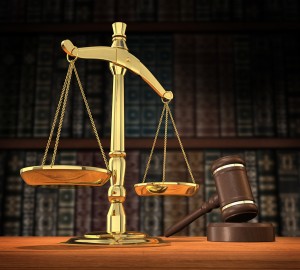 Track Record of Success
Over the past few years, our law firm has been one of the best in the Toledo OH area. Not only do we win cases for our clients, but we help our clients get back to their lives quickly. Needing the services of a law firm can sound like a huge nuisance. However, we have proven to be able to get our clients back on track quickly. Not only do we go above and beyond for our clients, but we will do it in a fast manner as well.
Customer Focus
There are many Toledo OH lawyer groups who are only interested in themselves. Instead of giving legal advice that benefits their clients, many of these groups try to get their customers to sign up for more services than they need. Our law firm has maintained a customer focus over the years. We will never recommend anything to our clients that is not in their best interest. Over the long term, this is one of the biggest reasons why we continue to grow organically when other law firms are dying off.
Paying for our Services
Lawyer fees are never easy to pay for. There is no getting around the cost of using our services. However, we have made it easier for many of our customers to pay for our services. We offer several different payment plan options that may help our customers who have financial troubles. If we are bringing a civil suit against someone, we do not get paid unless you do. This creates a good cohesive unit between the law team and the client. Since we have been in business, this flexibility in receiving payment has been one of the most common things that are customers talk about. We want to do everything we can to enhance the experience of our clients.
Final Thoughts
There are many different reasons that a person may need the services of a law firm. Over the long term, it is best to look for a law firm with at track record of success. We have many years of experience in the industry delivering value to our clients on a consistent basis. Anyone who wants to work with a law firm that has the best interests of the customers at heart should choose our firm. We also offer flexible payment packages to customers who cannot afford to pay for our services up front.
Contact Michael E. Bryant's Toledo, OH law office today to get the justice you deserve. Find Michael E. Bryant online at www.mebryantlaw.com, visit our law office in Toledo, OH on the second floor of 1119 Adams St. or call us at (419) 243-3922.