A Toledo OH Traffic Lawyer to Help You Fight Your Traffic Case in Court
There's nothing worse than enjoying a nice leisurely drive down the road, singing along with your favorite songs, when suddenly you notice the flashing red and blue lights of the police. Suddenly, your good day goes straight downhill to a bad day as the police officer is irrationally convinced that you've broken a slew of different traffic violations. When you get the final bill, you're floored to see the grand total, easily far more money than you've got available to pay.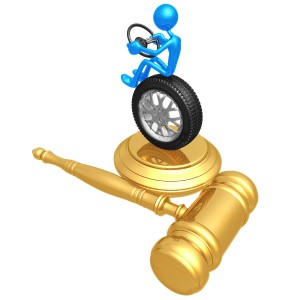 It's times like these that a good Toledo traffic lawyer can be invaluable for any driver originally hailing from Toledo OH or Maumee, Ohio. Instead of getting inundated with expensive traffic violations you didn't commit, a good Toledo traffic lawyer can help work with you through the system to ensure that you get the justice that you deserve. For decades, law firms like ours have been helping drivers and passengers from Maumee, Ohio and Toledo OH defend their rights in court and avoid paying unnecessary and expensive fines.
Driver's License Problems
In our state, being convicted of severe traffic violations can lead to the suspension, or even permanent loss, or your driver's license. If you fail to appear at mandated court hearings or can't keep up with judicially-appointed repayment schedules, the penalties could be increased. We can work with you to make sure that your license is kept valid, and unfair points and penalties are removed as quickly as possible.
Automatic Traffic Cameras
Many of our clients come to us because they find, to their unpleasant surprise, that their vehicle has been ticketed by automatic cameras or police installations that supposedly catch red light violations and other traffic code infringements. However, our experience is that many times these cameras fail to get an accurate shot of the vehicle, or use improperly calibrated equipment to measure speed, and are thus highly unreliable indicators of traffic code violations. Furthermore, many times tickets and citations are automatically forwarded to the registered owner of the vehicle rather than the actual violating driver.
Crashes and Accidents
Although the circumstances and facts may appear to clearly show no fault on your part, slick insurance lawyers can twist things to muddy the issue and protect their client. If you've been injured or suffered car damage as a result of a traffic accident that was not your fault, do not hesitate to get adequate legal representation so that you can claim your far portion.
Call Today
The longer you hesitate, the greater the risk of falling behind on your court-appointed payment schedules or court appearances, and face paying even greater fines, the loss of your driver's license, and even time in jail. If you've unfairly receive a traffic citation or ticket, contact one of the Toledo traffic lawyer professionals at Michael E Bryant today. Whether you're from Toledo OH or Maumee, Ohio, we will work with you every step of the day to ensure that you get your fair day in court.
Contact Michael E. Bryant's Toledo, OH law office today to get the justice you deserve. Find Michael E. Bryant online at www.mebryantlaw.com, visit our law office in Toledo, OH on the second floor of 1119 Adams St. or call us at (419) 243-3922.