A Toledo Traffic Lawyer Can Help You Toledo
If you have gotten a ticket or a violation while driving on the road, you may have given a ticket that states that you have to appear in court or pay a violation. Some driving issues are bigger than others and may demand that you appear in court, due to more severe violations, but regardless of the situation, it is important to realize that you have a much better chance at beating your case if you have proper representation.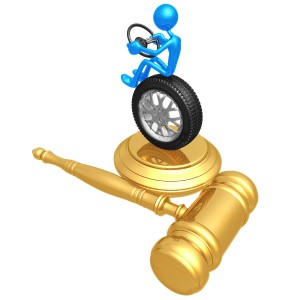 Beating a Case
* A great deal of people think that they can just waltz into court and beat a case, but this is far from the truth, even if they have evidence backing whatever it is they are trying to prove. A judge is not going to take a person that has come by themselves as seriously as they would a person that has gone out and paid a lawyer for representation, but this is just the tip of the iceberg when it comes to the inherent benefits that come with hiring a great lawyer.
* Attorneys, specifically ones that specialize in traffic, deal with these types of cases day in and day out and will know different strategies that they can utilize to come out more favorably in court.
* For example, if you have gotten a speeding violation, just about every single ticket can be beat by examining the radar gun that was used to record your speed. Most of these guns are not calibrated properly, registering a mile or two off of the actual speed that the car is traveling, meaning the speed is not officially correct. The judge will see this and throw the violation out, but you will only be able to achieve this if you have a lawyer representing you that knows what they are doing and comes at the case with this angle.
Getting the Best Representation
* The bottom line is, you should absolutely get yourself great representation and do it early on, so that your lawyer has ample time to prepare your case. Some people do not go out and get a lawyer right away and in the end, their attorney does not have enough time to build a strong case, ultimately causing damage to the individuals court case.
* In looking for a lawyer, take to the internet to search for attorneys in your area. For instance, if you live in the city of Toledo Oh, you are going to want to do a search for a Toledo traffic lawyer. Be sure to find a Toledo traffic lawyer that has gotten a great deal of positive ratings and reviews from other clients, to make sure that they are reputable and legit.
* Another thing to consider is the fact that some attorneys have a great deal of clients that they are working with, so you might want to broaden your range geographically. Maumee Oh sits just outside of Toledo Oh and would be a great place to search for an attorney. This is due to the fact that Maumee Oh, has a lower population and less people are apt to search in this area, giving your attorney more time to attend to your case.
Contact Michael E. Bryant's Toledo, OH law office today to get the justice you deserve. Find Michael E. Bryant online at www.mebryantlaw.com, visit our law office in Toledo, OH on the second floor of 1119 Adams St. or call us at (419) 243-3922.