Hiring a Toledo Family Law Attorney to Fight a Lucas County Children's Services Case
So a CSB caseworker knocked on your front door today.  Maybe they asked you to come to a staffing at the agency.  Maybe at that staffing they decided to petition the Court to remove your kids, they probably told you that you have court at 12:30pm the next day (or Monday if it's a weekend).  You are terrified.  You are embarrassed.  You are exhausted from crying and begging and pleading with CSB.
And you should be terrified, because taking on the bureaucratic machine that is Children's Services is daunting.  You need an attorney that knows how to work the machine.  You need an attorney that has represented hundreds of clients against LCCS.  You need an attorney that has helped lots of parents get their kids home.
The CSB case is a very unique case in the Ohio legal system.  It has some characteristics of a criminal case and some characteristics of a civil custody case.  But it is nothing like the cases most attorneys see day in and day out.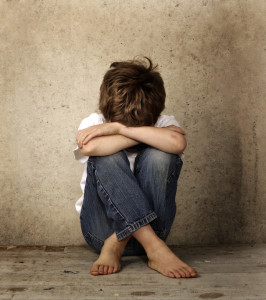 The court case actually starts before a parent has any voice in Court.  Children's Services goes to a judge or magistrate and asks for an Ex Parte Order granting them emergency custody of your child.  If they show the Court that your kid is in significant danger then the Court grants them emergency custody.  But the Court has to have a hearing on it within 72 hours, but usually the next day.  You get to be present for this hearing, and be represented by an attorney.
This is called an Emergency Shelter Care Hearing.  You should show up at Court at 12:30pm.  You are going to see the CSB caseworker and a bunch of other people standing around.  Someone will introduce themselves to you and say that they will be your court-appointed attorney.  By 1:00pm you should be in a courtroom.  You have probably talked to the attorney for 5 or 10 minutes.  The attorney has probably told you that you need to agree to the need for shelter care today.  Hopefully that attorney also told you that you don't have to agree to anything and that you could have a hearing on the Agency's motion.  Hopefully the attorney has already discussed where the child will be living in the interim and what this means going forward.
After that day, you will get an ongoing caseworker from Lucas County Children's Services.  You will likely meet a Guardian ad Litem or CASA (Court Appointed Special Advocate).  Hopefully you will sit down with your attorney and have a very frank discussion about CSB's allegations and the next step.
The next step is either a Mediation or an Adjudication/Disposition.  At a mediation you, and your attorney, and LCCS' attorney and caseworker, and the CASA and the other parent and their attorney and a mediator will talk about the allegations; what's true; what isn't true; and try to come up with a set of facts we can all agree on.
If the parties can't agree in mediation we have a trial called an adjudication.  CSB has to prove their allegations.  You and your attorney can cross-exam the Agency's witnesses, and call your own.  If LCCS doesn't prove their allegations you go home with your child.  If CSB does prove the allegations we hold a hearing called a disposition.  Children's Services has to demonstrate what is in the child's best interest, which could be foster care or relative care, and who pays child support.
Now comes the really important part.  Lucas County Children's Services is required (in most cases) to give you a case plan.  These are services that you have to complete in order to get your kids back.  If you complete them, and learn from them then CSB is required to give your kids back.  These services could include:
Drug and Alcohol Treatment
Sex Offender Treatment
Domestic Violence Classes
Mental Health Treatment
Parenting Classes
Housing
Once you complete whatever CSB and the Court says is on your case plan you will most likely get your kids back.
But you need someone fighting for you every step of the way.  You need someone who can evaluate Children's Services' case from the beginning.  You need a Toledo Family Law Attorney who speaks the same language as the case worker and the agency attorney.  You need an attorney who isn't afraid of a hearing or trial when CSB say's you just aren't ready yet.  You need an attorney who knows what he can file and when.  And you need that attorney early on in the case.
Don't wait until LCCS has filed a motion to permanently remove your kids.  Get me involved as soon as possible.  Most days I can make myself available for an Emergency Shelter Care Hearing.  Even if you already had the Shelter Care, I can take over at any point in the case, but the earlier the better.  It's not cheap, but you get what you pay for.  I have the experience in standing up to Lucas County Children's Services that you and your kids deserve.