Avoid Charges on a Traffic Offense With a Toledo Traffic Attorney
Are you tired of reading all kinds of traffic violation advice over the internet? Do you feel like things are going out of control still further? Are you tired of the time and money you are wasting with each consultation with traffic attorneys? You are not alone. The majority of traffic violators who have been slapped with exorbitant fines and charges would eagerly trade anything for a sound knowledge and right direction.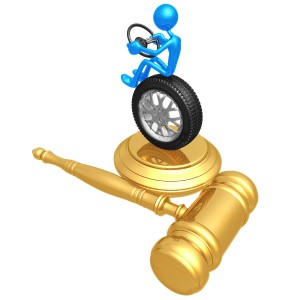 Finding an Attorney
In a situation like traffic violation, the single most productive thing to do is consult the right attorney like us. Between the obligatory trips to DMVs, exchange of letters and emails and lengthy discussions with lawyers who are after your money, it is a wonder anything gets done. Every Maumee and Toledo OH driver should know that when it comes to solving your traffic court issues, you can always rely on us. We offer a wide range of legal help tailored to your situation. We have experienced and resourced defense lawyers to make your offense stay off the court and public record. Whether it is to avoid payment increase from insurance company, license suspension or other convictions, you can always come to us.
Finding the Right Attorney
Ours is an offline and virtual legal service company with full-time employees and many contractor lawyers. We have found that solving real life traffic situations is a passion to pursue. It has been many decades that our clients have seen our potential to rectify any traffic violation issue. There has never been a law firm like us. Over half of Maumee and Toledo OH clients come to us and many of them have tested the waters. Many of them have found the cure for all sorts of tickets and court related problems. Lack of professional service among other law firms finally pushed us into this business. More to the point, none of our clients have returned empty handed till now. What we have delivered here is excellent quality service and commitment to various cases.
What You Should Do Next
While traffic violations can result in the suspension of driver's license, a serious traffic case can send someone to jail. It is still possible to have the ticket dismissed with relevant information and evidence, reduce violation and obtain alternative to jail conviction. The counting problem in many drivers' public records is because no one has bothered to approach the right Toledo traffic attorney. Some fail to distinguish between a general lawyers and lawyers specialized in traffic court cases. Our firm is experienced and specialized in defending drivers who have received violation notices related to aggravated speeding, drag racing, drunk driving or DUI, driving with suspended license, hit and run accidents, failure to stop for a school bus, failure to stop at a rail-road crossing, reckless driving, improper lane change resulting in accidents, traffic accidents resulting in death, red light violations and much more.
Landing an initial free consultation with our Toledo traffic attorney can change your life.
Contact Michael E. Bryant's Toledo, OH law office today to get the justice you deserve. Find Michael E. Bryant online at www.mebryantlaw.com, visit our law office in Toledo, OH on the second floor of 1119 Adams St. or call us at (419) 243-3922.