Avoid Drug Charges With a Dependable Toledo Criminal Law Attorney
If you're the subject of a criminal investigation, or if you've been placed under arrest, you probably feel overwhelmed. There's no question that you're going to be needing help from a highly professional and experienced criminal defense attorney. Whether you're charged with a misdemeanor or a felony, a conviction can interfere with your personal liberty, educational, occupational and housing opportunities and your future.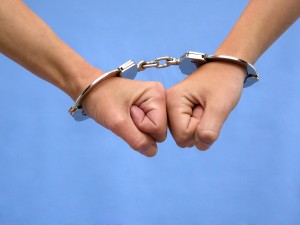 What the law firm does
I represent people who are accused of criminal offenses in and around Lucas County and Maumee, OH, including Toledo OH. You'll want a Toledo criminal law attorney who works in, is well known in and respected in the same court system that your case will be heard in. You'll need a criminal defense attorney with extensive negotiation and trial experience ranging from the simple misdemeanors to the most serious felonies. Examples of just some of the types of criminal cases I've been involved in range from:
Bond hearings
Assault and battery
Domestic violence
DUI
Fraud and bad checks
Robbery and theft
Firearm offenses
Sex crimes
While protecting each and every right that you have, my objective is to gain the most favorable result possible for you by either a dismissal, a successful plea negotiation or a guilty verdict in a bench or jury trial.
Personalized criminal defense
Once you've hired me, I'm the attorney that maintains full legal responsibility over your case. I'm professionally responsible for your representation from start to finish. You'll be continually informed of the progress in your case. I'm the attorney who answers your questions and responds to your phone calls or emails.
Your rights
You have the right to have an attorney present from the moment that any law enforcement agency wants to talk to you. You have the right to refuse to answer their questions. You have the right to bring any witnesses on your own behalf along with the right to have your attorney cross examine any witnesses against you. In any criminal case, it's critical that you remain aware of those rights and invoke them when necessary. If you're arrested in Lucas County, you'll want a Toledo criminal law attorney who is committed to protecting your rights while giving your the most careful and prudent advice and guidance at each and every procedural step in your criminal case.
If you think you're under investigation, or if you've been placed under arrest, protect your rights by contacting my office right away for a free consultation and case evaluation. You'll need an attorney who knows both the law and the judicial system in Lucas County, Toledo OH and Maumee, OH. Put your defense together with an experienced and aggressive Toledo criminal law attorney. Because of experience, I can tell you where it looks like your case is heading, so I can help you make informed decisions. When my office is hired, we'll start working for you right away. If you make that call, you might even be able to avoid having criminal charges being brought against you.
Contact Michael E. Bryant's Toledo, OH law office today to get the justice you deserve. Find Michael E. Bryant online at www.mebryantlaw.com, visit our law office in Toledo, OH on the second floor of 1119 Adams St. or call us at (419) 243-3922.