Avoiding Criminal Charges With a Dedicated Toledo Criminal Lawyer
You are on this website because you, your loved or someone you know is accused or charged with a crime in Maumee, Ohio. Given the view of our society on criminal offense or charges, you are probably experiencing a very stressful time in your life. But there is hope. There are lawyers whose practice is dedicated exclusively to criminal defense, and they routinely free individuals who are experiencing a situation similar to yours.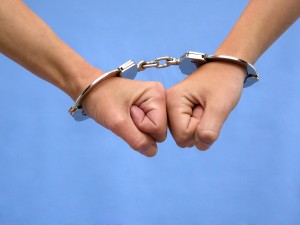 Accused, Charged, or Suspected of a Crime?
If you or someone you know has been charged or accused of a crime in Toledo OH, you need to talk to a lawyer. Do not talk with the law enforcement or police without a lawyer present.
And do not wait and hope that the charges will be dropped, or that the accusations will fade, without the influence of a competent Toledo criminal lawyer.
Do not rush into contacting or hiring a general-practice lawyer. When you are facing a criminal charge, your opponent will obviously be a prosecutor who is an expert in handling criminal cases. Because of this specific experience, it is imperative that you have an experienced defense lawyer on your side. You need a lawyer who has been focusing exclusively on criminal defense for many years.
Choosing a Lawyer For a Criminal Charge
It is important to be aware that criminal lawyer is different from a general-practice lawyer. Criminal defense is a unique area of law and requires expertise, so it's not for a general-practice lawyer. Criminal defense is an area that can be handled effectively by experienced lawyers with a good knowledge of proven defense strategies.
Defense lawyers who are not well versed in representing people accused of criminal offenses may not be able to mount a powerful or aggressive defense. Experienced lawyers have the confidence and skills to cross-examine witnesses.
It is strongly suggested that you choose the right Toledo criminal lawyer for your unique situation. Criminal lawyers defend all types of criminal cases including:
.Burglary and Robbery
.Traffic Crimes/Violations
.White Collar Crimes
.Probation Violations
.DUI/OMVI
.Homicide and Manslaughter
.Sex crimes
.Drug Crimes
.Criminal Appeals
.Domestic Crimes
.Federal Crimes
.Juvenile Crimes
.Assault
.Weapons violations
If you have been accused of a crime, formally charged or you are being investigated for a crime not listed here, you need to contact a criminal defense lawyer in Maumee, Ohio to discuss your case.
Winning Your Case
Prosecutors have the power to change the charges and the penalties. A good criminal defense lawyer knows how to communicate and negotiate with a prosecutor that offers favorable deal for you. Top criminal defense lawyers are great negotiators and litigators, and they can get the prosecutor to drop charges or offer a lesser charge when their is weak evidence.
If you would like a strong legal defense team in Maumee, Ohio to intervene, and free you from this hardship you need to contact an experienced criminal lawyer in Toledo OH. A good criminal lawyer in Toledo OH will negotiate on all elements of the charge until the case is resolved. By carefully choosing and working with a top-notch lawyer that has a great reputation and knows the criminal law process of your local court, you can rest assured that you will be protected from being wrongly convicted.
Contact Michael E. Bryant's Toledo, OH law office today to get the justice you deserve. Find Michael E. Bryant online at www.mebryantlaw.com, visit our law office in Toledo, OH on the second floor of 1119 Adams St. or call us at (419) 243-3922.