Avoiding Time on Criminal Charges With a Toledo OH Lawyer
How to Fight Criminal Charges in Maumee, Ohio
Worrying about a criminal charge in Maumee, Ohio can be nerve racking. A criminal conviction can ruin a person in more ways than one. First, a criminal conviction will leave a permanent blemish on a person's record that can prevent that person from getting a job or apartment. Secondly, a criminal conviction can land the person in jail for months or years. The time in jail may cause the person to lose a current job position or a peaceful family life. Thirdly, the person may have financial trouble for years because of high fines. An accused person should take some steps to prevent his or her future from becoming ruined. The following are some tips on avoiding criminal charges: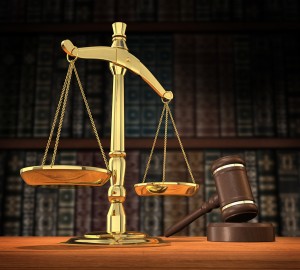 Stay Silent and Be Respectable
Staying silent when one receives a criminal charge is important. Every accused person has the right to remain silent according to criminal law. Law enforcement personnel and judges will use anything that the person says to incriminate him or her in the case. Such persons are not advocates, and they will attempt to have the defendant placed in jail.
Call a Criminal Law Attorney in Maumee, Ohio
Next, the accused person will want to contact a local criminal law attorney. Such an attorney can use a number of tactics to get a person out of a legal bind. First, the attorney can review the arrest process and find a flaw in the way the arresting officer handled it. Next, the attorney can try a wide variety of defenses depending on the crime of which the person is being accused. For example, the attorney can ask the prosecution to prove that a drug charge defendant is the owner of the illegal substance.
A criminal attorney in Toledo OH can help to minimize the sentence if a client receives a conviction. The goal is to have the charge dropped because of insignificant proof or improper procedures. However, not all cases end in favor of the accused. In such cases, an attorney can bargain with the judge or the prosecution for a reduced sentence or alternative sentence. An alternative sentence is something such as community service or house arrest. The attorney can use persuasion to convince the judge to allow alternative sentencing. One reason that an attorney may say that alternative sentencing is necessary is a defendant's job. Family responsibilities is another reason.
Scheduling an Appointment With a Toledo OH Attorney
Scheduling an appointment with a criminal charge specialist is easy. The prospective client will want to first conduct a search for a reliable provider in the area. That provider should have the name and number of the firm posted on the website. The person will want to schedule an initial consultation during which he or she can speak with an attorney. The two parties will go over the charges, and they will develop a plan that works well for everyone who is involved. An interested person can schedule the initial consultation as early as today.
Contact Michael E. Bryant's Toledo, OH law office today to get the justice you deserve. Find Michael E. Bryant online at www.mebryantlaw.com, visit our law office in Toledo, OH on the second floor of 1119 Adams St. or call us at (419) 243-3922.