Fighting for Your Child's Best Interests With a Toledo Divorce Lawyer
Divorce is not something that every family handles well. It is hard when someone you once loved becomes someone you can't stand to be around. This does not happen in every case, however, when you start talking divorce, disagreements often follow. When the divorce involves children, the question of best interest arises.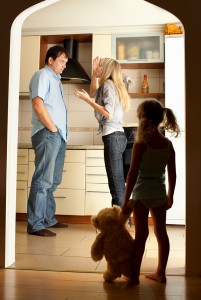 What is in the child's best interest and what can you do to help make sure your child's needs are taken care of? If you live in the Toledo OH area, one of the best things you can do is to talk with a Toledo divorce lawyer as quick as you can get an appointment.
There are many benefits to doing so. For example:
Protect your own rights
protect the rights of your child
Reduce Stress
Talking To A Lawyer Allows You To Accomplish Your Goals
When you consult with your lawyer, you are able to protect your rights. You will know what your rights are and what to do to protect them. This will also reduce some of the stress associated with divorce.
The Toledo divorce lawyer knows the laws of Toledo OH and will tell you what to do and what not to do to protect those rights. You never want to put your legal rights in jeopardy and the lawyer will help you to protect these rights.
How To Determine The Child's Best Interests
During the divorce process there are many conflicting thoughts when it comes to the best interests of your child. Your attorney will provide a clear picture and allow you to see the whole picture. By looking at the whole picture and seeing the choices clearly, you can protect your child's best interests.
You will be able to determine where the child will live. Will they live with you or your past partner? You will be able to determine where your child will go to school and so much more. All of these choices are important to the best interest of your child.
Talking With An Attorney Early On Can Help Avoid Problems Later
Sometimes it is much easier to take steps to prevent an issue than it is to solve the problem at a later time. It's just a matter of knowing about the problems and potential problems.
Talking with an attorney can help you to realize problems that you might not have knew excised. For example, which parent will provide the schooling for the child or the primary housing for the child? Will you share in all of these responsibilities or does your work or lifestyle prevent you from doing this? It always goes back to the best interests of the child. If you travel for work and can only visit or help with the child's care three days a week, it is in the best interest of the child to be provided by the other parent during the other four days.
The lawyer will help you to determine the best interest of the child. Keep in mind that often the best interests of the child are weighed by the state or judicial system standards and your attorney will help you to do whatever is best. Protect the rights of yourself and your child, take the time to talk with an attorney today.
Contact Michael E. Bryant's Toledo, OH law office today to get the justice you deserve. Find Michael E. Bryant online at www.mebryantlaw.com, visit our law office in Toledo, OH on the second floor of 1119 Adams St. or call us at (419) 243-3922.