Find Peace With a Toledo Divorce Lawyer
When it comes to great legal services for those facing divorce in the Maumee, Ohio, region, there is a Toledo divorce lawyer ready to help ease your mind with proven effective services. In fact, the attorneys at this respected and top notch Toledo OH law firm have remained diligent in helping and analyzing client divorce cases for years in Maumee, Ohio. The law firm is all about personal, timely and cost effective representation that is credited as being second to none.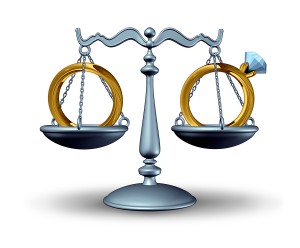 Another aspect of this Toledo divorce lawyer is linked to its team of skilled attorneys who pledge to have their client's back when it comes to wining any type of legal divorce action. For instance, the firm is credited with having a great wealth of knowledge and practical experience when it comes to sorting out messy divorce cases in the state of Ohio. There are numerous online testimonials from happy clients who credit these legal eagles with having a core philosophy to be fully transparent and fair in handling all types of divorce cases.
Top Toledo OH divorce experts
There is a commonly held point of view in legal circles that only a skilled divorce lawyer "gets" what is at stake for a couple going through this stressful legal action. The goal is to find an attorney with the skill, understanding and empathy for couples facing divorce proceedings in the state of Ohio. For example, the state has unique divorce laws that are best left to legal experts for the good of all parties.
The divorce services on offer include:
– A highly respected team of divorce litigation professionals with many years of proven experience before local, Ohio state and federal courts.
– The firm is well known locally, and licensed to practice divorce law in a wide range of courts.
– A thorough knowledge of trending divorce decisions and actions viewed as agreeable to both partners facing an end to their marriage.
– A unique understanding of the human condition when it comes to the highly stressful act of going through a divorce.
– An appreciation of all aspects of family law when it comes to how a divorce will impact children and all areas of family life in this digital age.
– Skilled divorce attorneys who are "highly sensitive" to the emotions brought forth during divorce proceedings. These lawyers are credited with having compassion and empathy for their clients.
– Determined legal experts who will fight for their clients facing divorce.
In general, there are lawyers and then there are specialized divorce attorneys. This law firm offers the best divorce experts in the state with fair and competitive fees.
Legal divorce services online
This team of legal divorce professionals have a user friendly website that can offers details on the who, what, when, where and how they will sort out this highly stressful legal action with a true understanding of what is at stake for both partners in a marriage.
Overall, there is no better legal divorce representation in the state of Ohio than this law firm for all aspects of divorce proceedings. Contact them for more information.
Contact Michael E. Bryant's Toledo, OH law office today to get the justice you deserve. Find Michael E. Bryant online at www.mebryantlaw.com, visit our law office in Toledo, OH on the second floor of 1119 Adams St. or call us at (419) 243-3922.