Find the Right Toledo Criminal Law Lawyer to Match Your Needs
There are many small cases in the Toledo OH area that require the attention of a Toledo criminal law lawyer. Simple items like suspended drivers licenses, expired registration and illegal contraband in a vehicle can be handled with the help of a great lawyer, and a Toledo criminal law lawyer will help clients with DUIs and other incidents that must be dealt with in a delicate manner. This article explains how a great lawyer can make the process as simple as possible.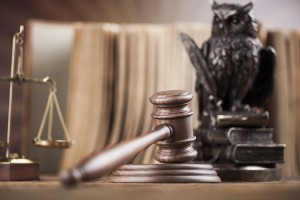 #1: Lawyers Know The System
Great lawyers in the Toledo OH area know how to work with the courts before your hearing ever takes place. Lawyers will help you post bail when you are arrested, and a lawyer will help make your hearing as painless as possible. Most cases can be handled in a single hearing by a lawyer who knows how to work with a judge, and the judge is more likely to work with a lawyer they know.
Lawyers who are familiar with the courts in the Toledo area can speak with judges privately, and the judges will often take the advice of a lawyer who wants to expedite the handling of your case. This is a much better option than working with a lawyer who allows the process to drag on for too long.
#2: Lawyers Understand The Seriousness Of The Charge
Something like a suspended license or minor traffic offense that results in an arrest can be handled swiftly by a lawyer who knows the drill, but you must have a lawyer with you who knows what to do in the courtroom. A quick conversation with the judge will solve many problems, and you will be able to get through your court appearance in a matter of moments.
#3: Your Lawyer Can Look Into Your Case
There are many cases when your charges are not valid, and your lawyer will investigate the case on their own to learn the truth. The police often stop looking into a case when they believe they have the truth, but your lawyer will find the whole truth before you go to court. Many charges can be dismissed in court because your lawyer discovered evidence that show you are not guilty.
#4: Reduced Costs
A great lawyer in the Toledo area will not charge you a cent until your case have been tried completely. You will not pay in many cases if you have a negative outcome, and a good lawyer will not charge for too many hours of work before the case begins. You cannot afford to spend all your money on a good lawyer, and the best lawyers know they will make money if they simply handle the case right the first time.
Your search for a good lawyer in the Toledo area should lead you to someone who is going to investigate your case, help you get out of jail and work with the courts on your behalf. This sort of representation prevents you from having problems after an embarrassing run-in with the law.
Call Toledo, OH lawyer Michael E. Bryant today for all of your legal needs. Find Michael E. Bryant online at www.mebryantlaw.com, visit our law office in Toledo, OH on the second floor of 1119 Adams St. or call us at (419) 243-3922.