Find the Right Toledo OH Lawyer to Match Your Specific Needs
There are times in your life when you need legal help. It has probably become apparent that you are in need of a lawyer in Toledo OH, and you are searching through all of the options, but which one is the right attorney for you? It can feel overwhelming. Where do you start?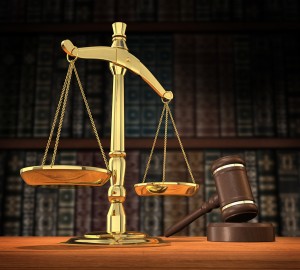 What changed in your life that has caused you to look for legal assistance?
Business.
These attorneys have a wide variety of skills, including business structure and formation, taxation, and asset protection. They have an understanding of contracts, asset purchases and business pitfalls that occur during the growth of a business.
Real Estate.
This often goes hand in hand with business, but it can also be an individual or joint transaction. An attorney is valuable for all real estate transfers. They can prepare, review and modify various contracts and work closely with the closing and escrow agents.
Estate Planning.
It is never too early to start making these plans and utilizing a Toledo OH lawyer is a great place to start. Gather your important documents and current financial records together and make a plan for future generations. This will include things you have probably already thought of, like a Last Will and Testament. However, a lawyer will also consult with you about Powers of Attorney, a Living Will and asset management.
Family Law.
This is a vast topic for lawyers. It is about the happy moments in our lives, like adoptions and premarital agreements. It is also about change, such as divorce, child support and family services. A family lawyer can provide guidance and ease these transitions with their knowledge and understanding of the courts, systems, laws and regulations.
Human Rights.
A lot of human rights issues occur in the workplace. It is a complex matter requiring legal assistance. The correct legal advice can relieve stress and give you comfort in knowing the situation can be resolved.
Litigation.
There's always two-sides to every story. If you provide your attorney with the truth, he or she will be better able to provide the services you are in need of.
• Did you recently get arrested or receive a ticket in Toledo OH? You will need the help of a criminal defense lawyer. They will work through court schedules, make appearances and file the paperwork to support your defense.
• Did you recently have a bad real estate deal, a breach of contract on the sale of personal property, or a product failure? You will need the help of a civil lawyer. These attorneys will prosecute your claim, scheduling court dates and filing complaints, summonses and subpoenas. They will dig to the bottom of your problem with skill and purpose.
Contact Michael E. Bryant's Toledo, OH law office today to get the justice you deserve. Find Michael E. Bryant online at www.mebryantlaw.com, visit our law office in Toledo, OH on the second floor of 1119 Adams St. or call us at (419) 243-3922.