Finding a Dedicated Lucas County Lawyer
Finding a qualified, reliable dedicated lawyer can seem like a real hassle. With the many different types of lawyers available with various specialties, it can be extremely challenging to find a trustworthy lawyer serving Lucas county. Not knowing where to start or where to look is the biggest hurdle for most people in need of legal representation. Finding a qualified attorney in Toledo, Ohio can be done by following these steps.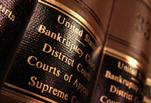 Consider their specialty
If there are children or considerable marital assets involved, an experienced attorney that has handled similar family law matters can prove to be an asset. Emotionally charged circumstances, custody matters and issues involving assets can be handled by an advocate dedicated to protecting your interests throughout the course of the divorce. Their expertise can influence the outcome of your case and financial future. If you have a pending medical malpractice lawsuit, you would want a lawyer who has handled personal injury matters successfully in the past. The mental and physical recovery process and any medical expenses would all be carefully considered as a part of the process.
Ask for referrals
Friends and family may be able to recommend a Lucas County Lawyer residents in the community. You will most likely have people who have been in similar situations you've encountered previously. Asking for a referral is generally a good start for those seeking legal assistance.
Use a referral site
Many practitioners include their information with referral sites. Providing their information to these websites makes it easier for people like you to find a good attorney when in need. Referral sites may even offer feedback from former clients and provide you with basic practice information.
Check the state bar association
People can browse the state bar website to check for qualified professionals in the state of Ohio. The state side offers a consolidated list of Toledo OH lawyers in the area that have the proper legal credentials to practice in the state. Additional guides as well as resources are provided on sites like these.
Consider the communications process
You may have to engage the lawyer directly. One may have to send an inquiry to the office in order to see whether or not the lawyer would be as responsive to your needs. Consider the amount of time it takes to hear back from the attorney and determine for yourself what a reasonable timeline is.
Learn about their billing practices
Some lawyers may bill on a contingency fee depending on the outcome of the case. The fees may be hourly or a flat fee. The hourly billing method may be set up for percentages of an hour or simply rounded up or down. There may be a flat fee schedule based on the complexity of the case handled. Some lawyers bill differently for uncontested divorces while others may bill slightly more if there are minor children involved. Advanced payment may be required or payment may be made throughout the billing process.
You can rely on referrals, information and one-on-one interviews to evaluate an attorney. The dedicated attorney will be responsive, transparent and have legal expertise to handle your legal matter effectively. Contacting a Toledo OH lawyer in the beginning stages will ultimately affect the outcome of your case.
If you need the help of a skilled and committed law professional contact Michael E. Bryant's Toledo, OH law office today.
Find Michael E. Bryant online at www.mebryantlaw.com, visit our law office in Toledo, OH on the second floor of 1119 Adams St. or call us at (419) 243-3922.