Finding Toledo Attorneys You Can Rely On
Most people need the services of a reliable attorney at some point in their lives. In fact, chances are we will consult attorneys an average of five times or more over a lifetime. Events involving adoption, divorce, real estate, property disputes, and insurance claims are just a few of the reasons people look for reputable attorneys. If you live in the Maumee, Ohio area and are looking for high quality legal information or representation, here are a few things to keep in mind.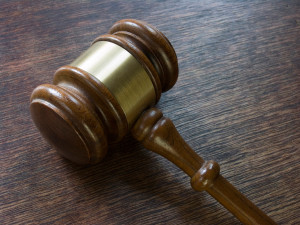 An attorney knows the law better than you do.
Whether you are charged with a crime or want to file a claim against someone in Toledo OH, it is usually a good idea to get legal advice before doing so. Although you can find certain kinds of legal information online or talk to a friend with similar experience, nothing replaces the valuable advice you can get from trained and licensed Toledo attorneys who specialize in your area of concern. It is the attorney's duty to keep up with changes in the law and new cases that set precedent for specific issues. Consulting an attorney gives you access to important information that you might not otherwise be able to get.
An attorney can efficiently organize your case.
When you're in the middle of a traumatic or significant crisis, it can be difficult to sort facts from speculation, and know which ones are of greatest relevance to the court. A competent attorney knows how to prepare your case for court to give you the best chance of success.
An attorney will professionally represent your interests.
Your legal rights are in good hands when you work with Toledo OH attorneys. They will discuss your situation in detail and focus on the main points that need to be researched, supported, and presented through legal proceedings. The attorney can put the situation in a legal context that will make the most sense in the courtroom, whereas an individual may offer more emotional and irrelevant testimony.
Finding high quality Toledo attorneys is not difficult. Check with the local bar association or chamber of commerce. You can also ask friends and coworkers for referrals to attorneys they can trust and recommend. Some attorneys advertise in the local online business directory or phonebook's yellow pages. The best attorneys will float to the top of your search for easy identification.
You may also want to consult the Better Business Bureau to see if there are any outstanding claims or complaints against a particular law firm. When contacting an attorney who specializes in your area of concern, you can also ask for references from prior clients. It is important to visit the firm's website to learn more about their history, experience, and cases. Some firms post recent wins, along with monetary awards, to inform prospective clients of their success.
The next time you need legal counsel, contact a local attorney who can give you important information about your legal rights and advise you about your potential case.
Call Toledo, OH lawyer Michael E. Bryant today for all of your legal needs. Find Michael E. Bryant online at www.mebryantlaw.com, visit our law office in Toledo, OH on the second floor of 1119 Adams St. or call us at (419) 243-3922.