Get What You Deserve With a Toledo Family Law Attorney
When looking for a Toledo family law attorney, in Maumee, Ohio, you should consider all of the things that go along with looking for a good lawyer. Some of the things to consider when looking for a good attorney are: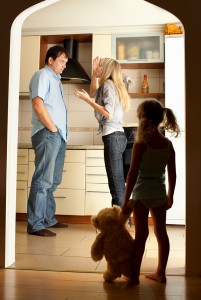 -Do some research. Finding a good attorney is not easy, so when looking for one, make sure that you research all of the available options.
-If you think you found a good attorney, ask your friends and family members if any of them have ever used them.
-Check to see if they have been reviewed on-line
-Narrow the list down to a few who you thought really looked good
-Call the top people on your list and talk to them about your case, ask how they think they could help
-Call and set up appointments to meet with them, so that you can ask questions
-Make a choice. Just make sure that the attorney that you hire will get you the best outcome for your case.
Family Law
Whether you are in Toledo OH or in Maumee, Ohio, it is a good ideal to know about what you will be dealing with. Family law, aka matrimonial law, is a section within the law which happens to deal with the matters of family and domestic relationships. Family law can including civil unions, adoption, surrogacy, marriage, child abuse and kidnapping. So when you are look for a Toledo family law attorney, keep these things in mind. Hiring someone who is educated in family law and has a lot of experience with cases to do with family law, will be a great help to your case, you do not want to hire someone who has never even dealt with family law to handle your case.
Things to Consider
When you are looking for in attorney in Toledo OH, or in Maumee, Ohio, you should also consider what questions to ask the attorney that you are thinking about hiring. Here are some questions that might help you out when looking for a good attorney in Toledo Ohio:
-How many cases have you won?
-How much is it going to cost for you to handle my case?
-Are there payment plans, and are there any negotiable fees?
-How long have you been in this practice?
-Have you ever handled a case similar to mine?
-Can you provide any references from your previous clients?
-What do you think the outcome will be in my case?
-Who will be handling my case?
-What should I bring to our meetings?
-How soon can we start working on my case?
-What is your staff like?
-What is your educational background?
A Final Decision
When it comes down to it, you have to pick someone. So just make sure that you have all of the information needed to make the right choice. Make sure that you know the person who will be handling your case will not let you down in any way if it is avoidable.
Contact Michael E. Bryant's Toledo, OH law office today to get the justice you deserve. Find Michael E. Bryant online at www.mebryantlaw.com, visit our law office in Toledo, OH on the second floor of 1119 Adams St. or call us at (419) 243-3922.