How a Toledo Divorce Attorney Can Help You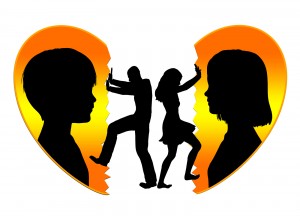 Making the decision to initiate a divorce is a very difficult and emotionally fraught process. Navigating the legal structures necessary to end a union often only amplifies what can be an extremely complicated path for potential divorce litigants.
If you are seeking a divorce in Toledo Ohio you have the option to manage your divorce proceedings without the aid of a divorce lawyer as a Pro Se divorce litigant. However, choosing to involve a divorce lawyer can give litigants the peace of mind that only comes with the knowledge that they have an experienced and sympathetic expert to turn to during what is for many divorce litigants, an extremely challenging time.
While many clients in the Toledo Ohio area may find that divorce is often the necessary resolution of a relationship, it must be noted that divorce comes with many risks that can have a long-term impact on both parties involved.
Divorce proceedings require that litigants make long-term decisions that determine their future financial relationship to one another and their social and financial obligations to their minor children. When a divorce litigant has invested many years in a marital relationship, financial resources in their spouse, had children or acquired valuable assets or property together the risks associated with divorce proceedings go up exponentially. The amount of debt that an individual spouse or couple has acquired can also impact the level of risk inherent in pursuing a divorce. The outcomes of divorce proceedings often determine the quality of life for a future divorcee and their minor children for years to come.
Because the legal system is so complex and the impact of a divorce is so profound the best option for many divorce litigants is often to hire a Toledo divorce attorney to ensure that the complicated process unfolds as smoothly as possible.
As clients handle the domestic aspects of a divorce, a divorce attorney is there to alleviate pressure and guide the legal aspects of a divorce, making them an invaluable ally during a challenging time. Choosing to represent oneself during a divorce may mean forgoing not only the legal training that a divorce lawyer offers but the experience that lawyer would have with the court system in Toledo, Ohio.
If a litigant chooses to hire legal representation during their divorce proceedings this means that they would be able to take advantage of the divorce lawyer's specific knowledge of how particular judges and other officials operate in that area. This expertise is not only helpful but may be vital to ensuring that litigants obtain a legal outcome that best serves their interests.
Because divorce has such a profound impact on the parties involved, many clients find that securing legal representation during their divorce is the best process for them. Hiring a good divorce attorney is an investment that can continue to pay off long after the divorce is over. Ultimately the cost of having a knowledgeable adviser with an intimate knowledge of the world of Ohio family law is priceless.
If you need the help of a skilled and committed law professional contact Michael E. Bryant's Toledo, OH law office today.
Find Michael E. Bryant online at www.mebryantlaw.com, visit our law office in Toledo, OH on the second floor of 1119 Adams St. or call us at (419) 243-3922.