How Hiring Dedicated Toledo Attorneys Can Benefit You
Getting into trouble with the law is not only scary, but it can also be expensive and lead to problems if you don't have effective legal representation. Residents in the Maumee, Ohio area who face legal charges can find reliable, dedicated Toledo attorneys that can help. Walking into a courtroom without legal counsel can put a plaintiff or defendant in a weak position, especially those who are unfamiliar with the legal process. Dedicated Toledo attorneys can make the difference between success and failure when a legal complaint is filed.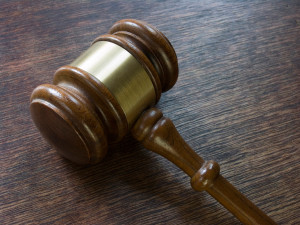 Lawyers are educated in the law.
They have courtroom experience.
They can support clients.
1. Education.
Attorneys have advanced education in the law. They know how it works and how to navigate the system on a client's behalf. Maumee, Ohio attorneys understand the local courtroom system and the clients' regional connections. When they take on a case, they are ready to fully inform and prepare each client in the quest for success. Without an attorney, a person could say or do the wrong thing in court, inadvertently ruining any chance of success. On the other hand, a lawyer knows the law and can interpret it to the client's advantage in a quest for justice or fair play.
2. Experience.
Toledo attorneys have extensive experience representing cases in court. They usually know many of the judges and bailiffs, as well as other attorneys and courthouse staff. This tends to facilitate the process so that it isn't quite so stiff and unnatural. Clients who witness an attorney's interactions with other lawyers and courthouse personnel often feel an enhanced sense of security and trust in seeing their attorney's competence and experience clearly demonstrated in this way. They can rest a little easier knowing that the lawyer knows just what to do.
3. Support.
People facing serious charges or trying to obtain relief or compensation from injustice can quickly become disillusioned when they realize how little they know. Working with Toledo OH attorneys will increase confidence. Clients will appreciate the support given by their lawyers in terms of knowledge, capability, and belief in their claim or position. Knowing they are not alone when standing before a judge or jury can make a huge difference in their confidence and peace of mind.
Hiring a Toledo attorney may be one of the best decisions you will ever make when dealing with a serious legal issue. Instead of going to court and finding out too late that you have misunderstood the process or failed to adequately prepare for the proceeding, you can rest assured that the attorney has everything under control.
Rather than trying to represent yourself or looking for a lawyer in another area, find one with legal roots in the local vicinity. In explaining the situation, try to determine if the attorney seems to understand and support your position. If so, you probably have just found a great legal advocate to work with in pursuing your challenging quest for justice.
Contact Michael E. Bryant's Toledo, OH law office today to get the justice you deserve. Find Michael E. Bryant online at www.mebryantlaw.com, visit our law office in Toledo, OH on the second floor of 1119 Adams St. or call us at (419) 243-3922.