Seek Help From a Toledo Criminal Law Attorney Now
A Toledo criminal law attorney can either represent an individual who's been falsely accused of a crime or someone who has been charged with a crime that they did in fact commit. During the proceedings of a typical felony case in Toledo OH, a Toledo criminal law attorney represents the defendant, meanwhile the opposing layer "prosecutor" represents government entitles. Whenever someone is charged with a crime in Maumee, Ohio, many residents struggle when it comes to deciding whether they should utilize the services of a professional and seasoned criminal lawyer, or a public defender. In this article we'll take a look at 4 reasons why you should always choose to be represented by a professional lawyer as opposed to a public defender.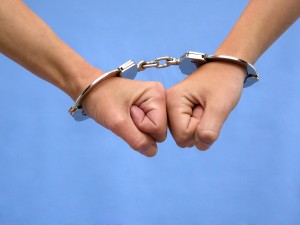 1) Lowest Bidder Process
Have you ever wondered how an individual fills the position of a public defender in Toledo OH? Well, in Ohio, cities and counties establish a bidding process to fill the positions of their system's list of public defenders. The bids themselves, come in from different attorneys who each have their own level of expertise and experience. Oftentimes, the contract is given to the lowest bidder or in essence the attorney who has the least amount of experience. What this indicates, is that my utilizing a public defender, you will essentially be utilizing someone who has very little experience or expertise.
2) Huge Demand On Public Defenders
Public defenders tend to work with county prosecutors to resolve every case that they have as quickly as possible. As such, because of the huge demand that public defenders face, their defendants typically do not get the best representation for their cases. In some situations, individuals have even proclaimed that their public defender would not return their phone calls, refuse to prepare a suppression motion or to even conduct a preliminary hearing simply because they did not have the time. However, a professional criminal attorney will work with you to ensure that you receive the best outcome and will provide you with their undivided attention and expertise as far as your case goes. Additionally, it's also worth noting that a private attorney will have a much smaller case load and as such, have more time available to investigate and meet up with you to discuss the circumstances of your case as well as your options.
3) Able To Determine If The Attorney Has Experience Related To Your Kind Of Case
When it comes to utilizing a public defender, you really have no way of being able to determine their level of expertise or their experience in relation to your type of case. However, by consulting a private attorney, you will be able to evaluate how experienced the attorney is, their feelings about your case as well as the fee that you would be charged.
4) Best Outcome Possible
When it's all said and done, even though price does not necessarily equate to quality in some circumstances, when it comes to legal representation in Maumee, Ohio, it does equate to quality. Attorneys that are highly experienced when it comes to dealing with similar cases will charge a higher fee. However, they can rigorously work to ensue that you receive the best outcome, regardless of the circumstances surrounding the case.