Settle Your Dispute With a Toledo Divorce Attorney
A Toledo divorce attorney is going to help you settle any dispute you have with your spouse. You need to go to someone immediately in Toledo OH so that you can get started on a resolution. You are going to have a very hard time getting past the issues that face you if you are not working with a good lawyer. The lawyer is going to step in so that something can be agreed upon, and you will be able to have someone speak on your behalf. You should not allow the dispute to go on unless you can get someone to help you.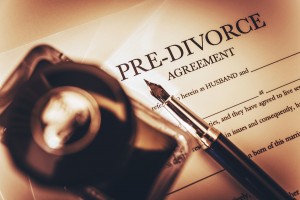 The First Meeting
You need to make sure that you are going to have a first meeting with your Toledo divorce attorney who is going to help you understand how to put your case together. This means that you will be able to lay out the whole case, and you will get an understanding of what is going on. This will help you make sure that you have the case in the right hands, and your lawyer is going to show you what must be done to handle the case correctly. You get all this information in the first meeting, and you will be able to follow up at any time.
The Negotiations
All disputes can go to negotiations, and you need to make sure that you are allowing your attorney to talk for you. Every meeting could be very hard on you, and you are better off asking the lawyer to handle everything. The lawyer will tell you about any deals that have been made, but the lawyer will not approve anything until you do. This helps you stay away from the stress of all these meetings, and it helps you get a better deal. The negotiations are going to help you get past the situation, and you are going to be able to make strides to get the divorce over with.
The Courts
Your lawyer in Toledo OH knows how the courts work, and they will use their relationships with the people in the system to get what you need. This means that people are going to get the results they want without worrying about it. A compromise can be reached in most cases because that is the only way to do it, and the lawyer knows how to talk to the judge to make sure that the settlement is fair. You cannot do this on your own, but you can get someone to do it for you.
Every person who is looking for a way to get past a dispute with their ex needs to hire a lawyer who is going to help them get the settlement they need. The lawyer is going to do all the talking, and the lawyer is going to make sure that you are happy with the resolution to your case. Everyone who gets into a dispute needs to settle it quickly with help from a lawyer who understands the system
Contact Michael E. Bryant's Toledo, OH law office today to get the justice you deserve. Find Michael E. Bryant online at www.mebryantlaw.com, visit our law office in Toledo, OH on the second floor of 1119 Adams St. or call us at (419) 243-3922.