Solving Family Law Disputes With a Toledo Family Law Attorney
Home is supposed to where the heart is, so the saying goes. But sadly, for some families this is anything but true. There can be times when family issues will split the family for various reasons, usually money-related, that may require legal assistance and counseling, and that's where a family lawyer will have to come into the picture.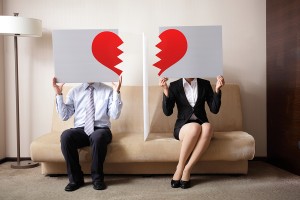 If you live in the town of Toledo, Ohio, USA, you too can get qualified legal assistance by means of a Toledo family law attorney.
The Benefits of Family Law Attorneys
Family Law Attorneys serves as invaluable aids in guiding families in their times of crisis, with dealing with such family-related issues as separation, divorce, custodial rights, family mediation and the like.
Here in Toledo, OH, families situations crop up just like in any other state and town, and when they do, you want to be able to get qualified legal help as near and convenient as possible. Well, here in Toledo, OH, such assistance is nearer than you think, in fact, you can go online and find a Toledo family law attorney in your area right now.
These are attorneys with many collective years of experience in dealing with the above kinds of family-related issues; they know difficult it can be in these times of family crisis, and they want to help. That's why if you are dealing with a nasty divorce or separation issue, or if you are embroiled in a child custodial rights issue, among many other family-related problems, then a Toledo OH family law attorney is the person you need at your side.
They will give you all the sound legal advice you need to help you in your defense; they want you to win, and they are here to see that you do. After all, you have the right to fight to uphold your personal dignity and sanity, as well as accruing any monetary rights awarded to you and your loved ones.
The Difficulties of Family Law Cases 
Family disputes, as anyone knows from experience, can be ugly and nasty events, and that's all the more reason why you need to seek the services of a Toledo OH family law attorney.
They will see that you and your loved ones will rightfully receive your due, and you will be greatly awarded for all your emotional and financial pain and suffering. No one dealing with the above family situations should be left out in the cold.
Isn't it nice to know that you don't have to suffer in silence because the nasty aftereffects of separation or divorce? Well, now you know that you don't have to suffer alone,for the above attorneys are here to help ease your pain and suffering.
In fact, why not go online and get better acquainted with the Family Law Attorney here in Toledo.the sooner you contact them, the better off you and your loved ones will be. One of Toledo's family law attorneys will be more than willing to come to your rescue and to see that you will get all that is rightfully yours monetarily. Contact them today!
Contact Michael E. Bryant's Toledo, OH law office today to get the justice you deserve. Find Michael E. Bryant online at www.mebryantlaw.com, visit our law office in Toledo, OH on the second floor of 1119 Adams St. or call us at (419) 243-3922.