Toledo Attorneys Can Help You With Your Divorce Today
Undergoing a divorce can be difficult and emotionally trying under even the best of circumstances. For residents of Toledo OH, taking advantage of the legal services and assistance of an experienced attorney can make a considerable difference in ensuring a more amicable outcome. The services of a Maumee, Ohio lawyer may be needed in order to ensure you are better able to protect yourself, your assets and your long-term interests throughout the entire process.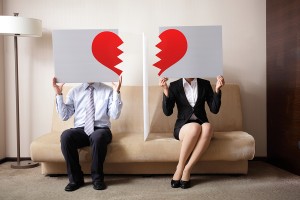 Benefits of Working With the Best Toledo Attorneys
Separating from your spouse can create several issues and situation that may be more easily and successfully addressed thanks to the assistance of a qualified attorney. Finding yourself without effective council or guidance may leave you unable to deal with any of the following concerns:
Division of shared assets
Child custody and visitation
Financial considerations that may affect the future
Legal services can be a key asset for those undergoing a divorce and they may be needed in order to ensure that any final rulings, agreements and arrangements will be better suited your personal interests.
Knowing When to Seek Help
For Maumee, Ohio residents who are find themselves facing the end of their marriage, arranging to speak with a legal professional should always be made a top priority. Scheduling an initial consultation with the Toledo attorneys who have the experience, resources and case history needed to better assist you will ensure that you have the opportunity to discuss your situation, options and concerns while there is still time. Missing out on time-sensitive opportunities or lacking the professional guidance and insight needed to take more effective action could result in a far more costly divorce. Seeking assistance from a professional can provide many important advantages and may make a major difference in the outcome of your proceedings.
Choosing the Best Attorneys
Not every lawyer or firm may be able to provide you with the level of assistance that you may require. Working with the best attorneys Toledo OH has to offer will ensure that you are better equipped to make decisions, address any number of legal considerations that may crop up throughout the process and better protect your interests and assets once you have separated from your spouse. The legal experience, client relations and resources that only the right lawyer will be able to offer are often resources that no client can afford to overlook.
Taking the Next Step
Divorcing a spouse is never easy but with the services of the best Toledo attorneys, the process may be concluded more quickly and successfully. Not every attorney may be able to provide the level and quality of services you seek. Working with the best means clients will be able to benefit from:
Superior experience
Improved client communication
The resources needed to better assist you
Contacting a lawyer to discuss you situation or scheduling a consultation are often the first and most important steps that need to be taken when separating from your spouse. Choosing the best attorneys Toledo OH has to offer could make a world of difference during the process and in the days to come.
Contact Michael E. Bryant's Toledo, OH law office today to get the justice you deserve. Find Michael E. Bryant online at www.mebryantlaw.com, visit our law office in Toledo, OH on the second floor of 1119 Adams St. or call us at (419) 243-3922.