A Trusted Maumee Family Law Lawyer
When it comes to the things that we value in life, family is usually at the top of most people's list. However, there are times that families struggle with issues that cannot be resolved within the home. This is the time to call a trusted Maumee OH family law lawyer. Servicing the Maumee, Ohio area, the family focused law experts are available to help solve your family legal issues.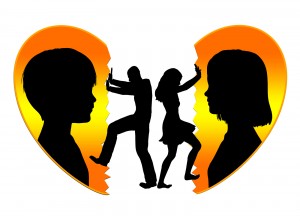 The Family Law cases that are presented to the court in Maumee, Ohio cover a wide range of situations. Each case is unique and is treated with care and the utmost empathy. The cases that the lawyers in the Ohio area handle for family matters include such cases as:
Paternity testing
Paternity fraud
Juvenile adjudication
Adoption
Surrogacy
Child abuse
Child abduction
Marriage
Civil unions
Domestic partnerships
Divorce
Annulment
Alimony
Child support
Child custody
Child visitation
Property settlements
Schooling and Degrees of Family Resolution Specialists
The lawyer that you choose to represent your case in court must have the correct credentials to represent you competently. In the Maumee, Ohio area, lawyers that want to practice in the area of families need to complete four years of undergraduate studies. They also need to complete a juris doctor degree. Lawyers achieve this degree by graduating from an American Bar Association approved school. There may also be additional schooling to focus on a specified field. There is also required additional testing to maintain their licenses. The lawyer that you choose should have the required accreditations and updated credits to assure you the most knowledgeable of representatives.
Benefits of Hiring a Professional Family Representative
When you are facing the frightening thought of having to go to court to plead your case, there is nothing better than having a competent lawyer on your side. Having a lawyer who specializes in the type of situation that you are in is invaluable. Representing yourself in a court against other lawyers is never a good gamble. The competent lawyers in the Ohio area can benefit a client in any number of these areas:
Impartial View
Emotional Support
Counseling
Knowledge of the Law
Familiarity with Court Proceedings
Cost of Hiring a Professional
Many of these family oriented practicing lawyers offer free consultations to review potential cases. They may also offer payment options for those in need of assistance. Although the cost of hiring a lawyer is not cheap, the court ruling is likely to cost you more without the representation of a lawyer.
Hiring a lawyer to represent you in your Family Law case in Maumee, Ohio is your best bet to winning your case. Hiring one of these top-notch lawyers will give you the edge you need when it comes to dealing with delicate family issues in the courtroom.
If you live in or near the Maumee, OH area contact Michael E. Bryant's Toledo, OH law office today to get the justice you deserve.
Find Michael E. Bryant online at www.mebryantlaw.com, visit our law office in Toledo, OH on the second floor of 1119 Adams St. or call us at (419) 243-3922.