Understanding Your Drug Charges With a Toledo Drug Lawyer
Maumee, Ohio, is a city of approximately 15,000 people and is a suburb of Toledo OH. With its close proximity to this bustling community it is also home to a number of criminal lawyers. If you are a resident of this city and find yourself in need of representation for a charge of DUI, don't fool yourself into thinking you can defend yourself against these charges. To do so would be an act of idiocy on your part. Only a criminal lawyer can have the expertise needed to see to it that you are represented in the proper manner.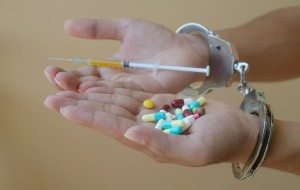 WHAT A DRUG LAWYER CAN DO FOR YOU
A Toledo drug lawyer can do a number of things on your behalf that you could never accomplish on your own. They can:
1) Intervene for you when speaking with police and other and other law officials, such as judges.
2) They will always keep your best interests in the forefront of their work.
3) They will keep you abreast at all times of the possibility of a trial, its preparations, and how long it will take.
4) They will protect your rights as a citizen of Ohio even if you are found guilty of the charge. A prime example would be keeping your license for the purpose of driving to and from work.
5) Advise you on how you should discuss your case in regard to family and friends in ways to protect your reputation.
Maumee, Ohio is automotive dependent as is much of the immediate area. In order to keep your drivers license you may decide to refuse a breathalyzer. That is fine, but there is every possibility that the police officer that stopped you will arrest you anyway and take you to jail. Refusing every test they suggest will not make matters any worse or better for you. The police have already stopped you based on erratic driving; the smell of your breath; and the look of your eyes. Unless you find the jail facilities to your liking, you will need to contact a Toledo drug lawyer right away.
A Maumee, Ohio DUI Lawyer can do a number of things that could work to your advantage and possibly have your charges reduced. Some of them are:
Scrutinizing the arrest record to make sjure everything the police officer did was in compliance with the law.
If a breathalyzer was used was it a model that was known to have defects or flaws.
Urine and blood tests may have been administerd and if so, were they done properly and should the results be questioned.
The Ex-Prosecutor
Any Toledo OH defense attorney, who at one time was the prosecutor in these cases, will be the prime example of knowing how to handle the defense of a DUI charge. They understand that the loss of a drivers license is minimal compared to other stigmas you may have to face. You could be reprimanded with huge fines, and possibly lose your job. Having once handed out these repercussions they have become experts at knowing of ways to avoid them.
Contact Michael E. Bryant's Toledo, OH law office today to get the justice you deserve. Find Michael E. Bryant online at www.mebryantlaw.com, visit our law office in Toledo, OH on the second floor of 1119 Adams St. or call us at (419) 243-3922.