Using A Toledo Divorce Attorney To Help With Your Divorce
So many people try to get a quick divorce and avert using a divorce lawyer. This effort to save money often backfires when they get to court. It seems like there are more war stories then divorce stories to be told these days. We have all heard about divorces that have turned out to be a pretty ugly battle. What makes the difference between a divorce that goes smoothly and a divorce that ends in an all-out fight? It depends on a number of factors. The personalities of the people involved in the divorce count, as well as what is at stake in the divorce proceedings. Both parties heavily rely on the court and their attorneys to help them solve the issues of their split. If you rely on the courts less and allow the divorce lawyers to address the problems before you go to the courthouse, your divorce will be much smoother. But how do you avoid the courts and all the drama?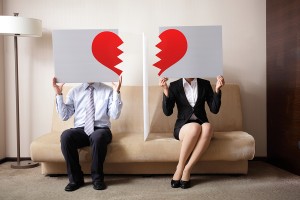 Reaching An Agreement Before Court
If there is any way that you can come to an agreement, it is always best to do so. But if you are unable to work with your spouse on issues regarding alimony, child support, and the division of assets, it is always best to have an attorney helping out. By hiring an attorney, you can control the vital issues that are raised during your divorce proceedings. You can save a great deal of time and money by hiring a divorce lawyer to negotiate through the paperwork and all of the procedures for you. It is never advisable to go to court alone when you have children or substantial financial assets on the line.
A Toledo divorce attorney can help you during this very difficult time. Due to the nature of divorce, emotions are always running high, and the conflicts never seem to stop. A divorce lawyer can help you stay at an arm's length distance from the emotions and deal with the facts. They can help you find the solution you're looking for, and they can even contribute to reducing the emotional flames.
Do You Need A Restraining Order?
A divorce in Toledo OH can be easy with the assistance of an attorney. In general a couple cannot use the same attorney to represent both parties. Ethically, the attorney must represent one or the other. Joint representation can be allowed in a few situations. However, it is never encouraged, as there are many situations that involve abuse, fear or this one spouse feels that they are in danger. If a temporary restraining order is needed your Toledo divorce attorney can help with those proceedings.
The restraining order can only be for one spouse and also the children. If one party takes the children to another location without this restraining order, the other spouse can accuse them of kidnapping. This can be horrible ammo for the other side. Mediation is a common tactic that is used in Toledo OH to try to avoid emotional outbursts and an unsuccessful outcome. The advantage of having an attorney working with both sides is that it can save time and cut down on communication problems. Lastly, attorneys have the advantage to advocate for their party, and they can often reach favorable settlements before you get to court, which can only save you time and money. When you're happily ever after turns into a nightmare, hiring an attorney is advisable.
Contact Michael E. Bryant's Toledo, OH law office today to get the justice you deserve. Find Michael E. Bryant online at www.mebryantlaw.com, visit our law office in Toledo, OH on the second floor of 1119 Adams St. or call us at (419) 243-3922.