When to Hire a Criminal Law Attorney in Toledo OH
If you were arrested in Toledo or Maumee, Ohio, you may have fears and questions that need to be addressed. Facing a criminal charge is not something to be taken lightly – it is imperative that you have a competent lawyer on your side. A Toledo criminal law attorney will fight vigorously to protect your rights so that you can have the peace of mind you need.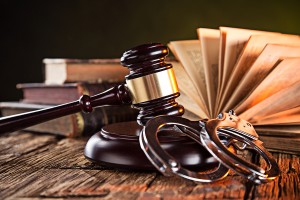 Being charged with a criminal offense can be a very stressful experience, and the most important step to take is to consult with a lawyer who has the expertise to offer advice and effective representation in your case. It is advisable to choose a Toledo OH attorney who handles a variety of criminal law cases, including:
•Drug crimes
•DWI
•Expungement
•Theft crimes
•Violent crimes
•White collar crimes
•Internet crimes
•Sex crimes
•Domestic assault
•Federal crimes
•Felonies & misdemeanors
Your Legal Right
Anyone who is an accused or a suspect must be allowed to defend him or herself. Being accused of a criminal offense
does not mean that you're guilty – you have the right to be presumed innocent. The prosecutors and law enforcement must prove that you are guilty of the crime. You also are entitled to have an attorney so that your rights can be protected. And you have the right to a fair trial.
The criminal justice process includes everything that happens from the time an individual is suspected of committing a crime, through the prosecution, until the case is over.
Reputable Toledo OH Attorney
Reputation matters when it comes to choosing a criminal defense attorney. A good Toledo criminal law attorney will be determined to protect your rights and future aggressively and effectively. Anyone who has been accused of a crime in the Maumee, Ohio area should speak to a knowledgeable and attentive criminal law attorney who will zealously defend you and guide you in every step of the criminal process.
Experienced in Criminal Attorney
If you or someone you know is looking for a criminal law attorney in Toledo OH or Maumee, Ohio, you need to be sure you hire someone who is well experienced in criminal defense. With former defense experience and high reputation, a Toledo criminal law attorney or law firm can be trusted to handle your case effectively. You can rest assured that an experienced attorney will do whatever they are able and to fight for you, to achieve the best possible outcome for you.
Call For a Free Case Evaluation
If you or a loved one has been arrested, investigated or charged with a crime, including kidnapping, burglary, distribution of drugs, conspiracy, possession of drugs, or a DUI, you need to seek legal counsel right away. Time is of the essence when it comes to a criminal issue, and you must act within a reasonable period of time.
When you need prompt and aggressive legal assistance in Toledo or Maumee, let the professionals defend your rights. Schedule your case evaluation at your attorney's office when you contact them. The attorney is there to provide the legal advice you need and help you get your life back on track. Call immediately to set up an appointment to discuss your case with a committed and competent criminal defense team.
Contact Michael E. Bryant's Toledo, OH law office today to get the justice you deserve. Find Michael E. Bryant online at www.mebryantlaw.com, visit our law office in Toledo, OH on the second floor of 1119 Adams St. or call us at (419) 243-3922.