Understanding Your Drug Charges With a Toledo Criminal Law Attorney
September 5, 2014
In August 2014, more than two-dozen individuals were indicted on federal drug charges in Toledo, Ohio. Their primary drugs of distribution were heroine, cocaine, and marijuana. It is believed to be one of the largest drug busts ever in the area. The drugs, which were sold in various locations throughout the city, were reportedly brought to the area from Mexico and numerous U.S. states. In all, there were 55 total charges attributed to this indictment. The most serious charges could result in life imprisonment sentences for some members of this group. In cases like this, judges often are not lenient to those involved.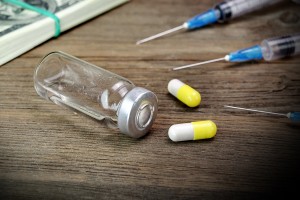 Given the nature of this particular case, there are a few things that we can learn about the world of drug use and those who can get pulled in. Anyone can become pulled into the world of drugs. In this recent case, individuals were both male and female, of many varying ethnicities, and ranged in age from 25 to 60 years. Clearly, anyone can get wrapped up in something that is bigger than him or herself.
Also, the drug distribution occurred in areas throughout Toledo, and was not centered in one location over another. It doesn't matter where you live, whether it is Toledo suburbs like Sylvania or Perrysburg, the south side, or East Toledo. No location is exempt.
Fortunately, cases like this one are not the norm. Maybe you, or someone you love, are a first time offender; you just got wrapped up in one poor choice. Maybe your juvenile teen made a series of bad choices after hooking up with the wrong crowd of people. Did you slip back into past habits after a period of positive life choices? Maybe you're simply struggling to get your life back on track. If you find yourself in this situation, don't stand before a judge without an experienced Toledo criminal law attorney to represent you. Your attorney could challenge your charges and work to lower your sentencing.
The severity of your drug possession charges is based on two factors: schedule classification and the quantity of the drug(s) possessed. Ohio follows the Federal Drug Classification schedule for the most part. Depending on the severity of your charges, you could face prison or jail time, hefty fines, mandatory rehab, or community service. Felony charges can also result in a loss of many other personal rights or freedoms later on in life. Let's take a quick look at the Classification Schedule.
Breaking Down the Federal Drug Classification Schedule
• Schedule I- these drugs are considered the most dangerous, with the highest risk of addiction. They are believed to have no medicinal value. Some drugs include heroine, LSD, ecstasy, and marijuana.
• Schedule II- similar to schedule I drugs, these are considered to have a high abuse potential. However, they are deemed to have little, or some medicinal possibilities. Some drugs include methadone, amphetamines, opium, and cocaine.
• Schedule III- these drugs have an intermediate degree of abuse potential, and may serve medical purposes for various reasons. They may include codeine, testosterone, and anabolic steroids, to name a few.
• Schedule IV- this list of drugs is considered to have a low risk of drug abuse with valid medical uses. The wide range of drugs can include most sedatives, depressants, stimulants and many tranquilizers.
• Schedule V- these common drugs are considered to have little to no significant risk of drug abuse. They frequently include prescription drugs that include codeine, such as Tylenol and some aspirins.
Whether you must appear before the Lucas County Family Drug Court or the Toledo Municipal Court for prescription drug abuse, drug paraphernalia, drug possession, or even trafficking, you need to have someone who understands the full extent of your legal rights there to support you and fight to get you the best possible outcome for the circumstances. As your attorney, I may be able to work out a plea deal with the judge, have your sentence reduced, or even push for an option of drug rehabilitation instead of jail time. And, in some cases, depending on the details of your specific case, you could face even lesser penalties.
To learn more about how I can help you or your loved one receive the legal representation needed for your drug charges, please feel free to contact my law office today. I'm here to help you face these charges and receive the best possible outcome so that you can move on with your life and put this behind you.
Call Toledo, OH lawyer Michael E. Bryant today for all of your legal needs.
Find Michael E. Bryant online at www.mebryantlaw.com, visit our law office in Toledo, OH on the second floor of 1119 Adams St. or call us at (419) 243-3922.