Toledo Family Law Attorney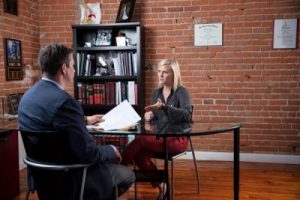 Working your way through the legal system can be scary. You often feel you are fighting an uphill battle. Divorce and Family Law attorney Michael E. Bryant knows what you are going through. You need a lawyer you can trust in cases of Divorce or Family Law.
Is your ex not following court orders? Are you fighting for child visitation? Want an increase or decrease in child support? Michael E. Bryant can help you with these issues and must more.
Don't go it alone. You'll get much further with a tough attorney at your side.
Family Law attorney Michael E. Bryant has more than a decade of experience helping Toledoans get the representation they deserve. Family Law can be tricky. But an experienced Family Law attorney knows what to watch for. Michael E. Bryant will protect your rights and make sure you get everything you are entitled to.
As your divorce attorney, Michael E. Bryant will work for you and is committed to your needs. Let an experienced Toledo Divorce and Family Law Attorney like Michael E. Bryant, be your legal representation in Family Law areas like:
Not all marriages last. Divorces aren't always easy. Sometimes a lawyer is needed to work through issues that could end up in court, like property division, child custody, and child or spousal support.
There may still be some legal issues even after a divorce is finalized. These can include alimony modification, sale of joint property, child support, remarriage, and much more.
Custody agreements aren't often easy to come to. Working out living situations and schedules can turn in to an all-out war. A child custody attorney will make sure the rights of you and your kids are protected.
Many legal disputes can pop up over child visitation. We know you want to spend time with your kids. Sometimes it takes court intervention to make that happen and know your visitation rights.
Child support is the financial obligation non-custodial parents have to support their kids. Sometimes this needs to be legally modified based on a variety of circumstances, such as age, loss of a job, remarriage, etc.
Consequences of not following a court order are extremely serious. Contempt action can be filed, and that could include jail time.
Domestic violence is the perpetuation of emotional, physical or verbal abuse by one person against another where the parties have a close, familial or dating relationship. Victims of domestic violence can apply to the family court for protection orders to keep their abusers away.
Grandparents have right, too. Sometimes legal action must be taken to ensure a child has access to the emotional and developmental benefits of having a grandparent in their life.
You need someone with experience to help you navigate the court system. Attorney Michael E. Bryant is on your side. He's here to be by your side, fighting for your rights and what matters most to you and your family.