Toledo Lawyer Michael E. Bryant To Speak at Upcoming Legal Ed Seminar
November 18, 2014
Graduating law school and being sworn in by the Ohio Supreme Court as a member of the Bar does not mean that attorneys suddenly know everything there is to know about the law. Because laws change, attorneys must continue to grow and develop in their understanding of the law throughout their careers. One way that they can do this is by attending educational legal lectures and classes.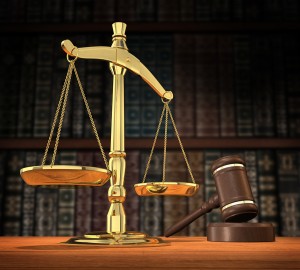 Attorneys from across Ohio will be gathering in Northwest Ohio for an upcoming National Business Institute Continuing Legal Education seminar this December. The event, titled Family Law: Advanced Issues, will be covering a wide variety of complicated, and ever-changing, topics under the umbrella of Family Law.
Toledo lawyer Michael E. Bryant has been given the opportunity to speak at the upcoming December 8, 2014 lecture series. The two specific themes he will be speaking on are Non-traditional Family Structures and Paternity Disputes and Child Evaluations in Custody. Because family structures have changed more and more over the last several years, Family Law is changing, too.
Divorce and remarriage, grandparent custody and legal guardianship, civil unions and same-sex marriage, immigration status, and the emancipation of minors are a few different dynamics that are becoming more and more common within today's family structures. These changes can bring some complex legal issues surrounding divorce, child custody, and asset division.
The all-day seminar, which will take place at the Holiday Inn French Quarter in Perrysburg, will also feature speakers from around Ohio, covering advanced issues such as: military service and divorce, Bankruptcy and divorce, custody trial allegations, and ethics in Family Law.
Michael's experience working with families throughout Northwest Ohio as they navigate through these difficult issues offers him a wide platform with which to communicate these complex legal matters with some of Ohio's great lawyers.
If you need the help of a skilled and committed law professional contact Michael E. Bryant's Toledo, OH law office today.
Find Michael E. Bryant online at www.mebryantlaw.com, visit our law office in Toledo, OH on the second floor of 1119 Adams St. or call us at (419) 243-3922.