Toledo Divorce Attorney Michael E. Bryant Shares Tips to Plan For Your Divorce
December 1, 2014
The day you got married was supposed to be the "happiest day of your life." You probably couldn't even anticipate when the day would come that you would have to consider getting a divorce. But, today, the reality is very different from your initial hopes on day one. You know that getting a divorce is the best solution for you and your spouse/partner. But, before you announce your final plans to your significant other, take some time and prepare yourself for what lies ahead during the divorce process.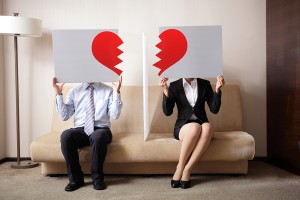 8 Ways to Prepare Yourself Before Getting Divorced
A divorce can be stressful, difficult, and messy. But, some careful planning, and intentional efforts, ahead of time can help make the process go a little bit smoother for everyone involved.
Educate yourself on all your legal options. Do you need an attorney or can you handle certain aspects of a divorce on your own? Can you and your spouse settle your divorce through mediation? Collaborative divorce? Is an annulment an available option for your situation?
Identify all the numbers. Get out a pad and pen and start jotting some important numbers down. Some figures to determine are your income, your spouse's income, potential earnings, shared assets (house, cars, business, pension, retirement plans, savings accounts), your accumulated debts (credit cards, car loans, mortgages), and any other specifics regarding these figures. Make copies of any and all available documents if possible.
Conduct an inventory of your valuables. Do you own any jewelry, artwork, collectibles or antiques? What are the contents of your safety deposit box? Do you have any furniture of value? If it costs more than $300, then it's valuable enough to inventory.
What's the cost to run your household? Create a breakdown of all monthly and annual costs associated with maintaining your household. Include costs like utilities, food, lawn care, home repairs, garbage pickup; anything related to the daily function of your home should be included in this financial breakdown.
Modify your credit cards. If you and your spouse or significant other have joint credit cards, it would be wise to modify them in advance before filing for divorce. By lowering credit limits, or canceling your cards all together, you can eliminate the possibility of the other person going on a spending spree and leaving you with a hefty bill.
Stay invested in your children's lives. If you have children together, this one is especially important. Your children need to be able to depend on you during this time of transition and uncertainty. Keep your relationships with your children strong and thriving if at all possible. This is good for their emotional security, and is helpful when it comes time to determining child custody arrangements.
Protect YOUR things. If you have possessions that indisputably yours, consider storing them elsewhere. This could mean family heirlooms like a grandmother's ring or any items that belonged to you prior to the start of your relationship together. By removing them from your home, you can help make sure that they remain in your possession when the time comes to divide up your assets.
Hire an attorney. Yes, divorce can sometimes be a messy process. But, it doesn't have to be. An experienced attorney can help make the process go more smoothly, and work to make sure your personal rights are protected throughout the divorce process. Your attorney can help point out warning signs to be prepared for, and advise you on important actions to take when necessary. Your attorney is on your side to make sure that any outcomes for fair and just for both parties, and in the best interest for all others involved in the middle.
If you're considering divorce as a possibility for your marriage, and have questions about what to do, please do not hesitate to call me. I may be able to provide you with the answers you need. Divorce can be difficult, but the right attorney will stand by you all the way. Call me today to learn more getting a divorce in Northwest Ohio.
Contact Toledo Divorce Attorney Michael E. Bryant's Toledo, OH law office today to get the justice you deserve.
Find Michael E. Bryant online at www.mebryantlaw.com, visit our law office in Toledo, OH on the second floor of 1119 Adams St. or call us at (419) 243-3922.