A Toledo Family Attorney Shares Common Child Custody Q & A
February 26, 2015
Family law cases that involve divorce, separation, and child custody can be very complicated, emotional, and messy for all parties involved. As Family Lawyer in Toledo, I've represented many different families as they attempt to determine the best parental arrangements for their children. Here are some of the frequent questions I've heard along the way.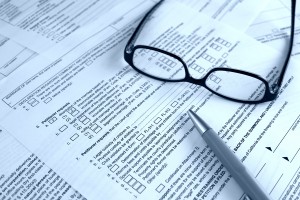 Q: What is the difference between "shared/joint custody" and "primary/sole custody?"
A: In Ohio, the terms shared custody and sole custody are no longer used. Although the terms are commonly referenced, the legal terms are now referred to as shared parenting and the residential parent. When you go to a child custody hearing, the courts will allocate the parental rights and responsibilities for the care of any minor children in the marriage. As the term shared parenting suggests, both parents will share in the physical, emotional, financial, legal, residential, and everyday responsibilities of caring for their children. When there is a residential parent allocation, one parent is awarded primary custody of the child/children. The other parent is then ordered with specific parenting responsibilities such as visitation rights and providing child support.
Q: Who is typically awarded custody of the children after a divorce in Ohio- the mother or the father?
A: In Ohio, and in most other states, the former practice of allocating parenting rights to the mother primarily is not an automatic decision today. Now, the judge will look at many varying factors to determine which living and parental arrangements would be the most suitable for the child/children to live in. For example, if the mother has a job that requires frequent travel away from home and 60+ hour workweeks, the judge may determine that children would benefit more from living primarily with the father. Each case is unique and the judge will look at each situation on an individual basis.
Q: What factors does the court look for to determine "the best interest of the child" when allocating parental rights?
A: There are many different factors that are weighed and considered to determine what custodial arrangements should look like. They include but are not limited to:
The parents' wishes
The child's wishes (if the child has been interviewed in chambers)
The child's relationship with each parent
How the child has adjusted within the home, school, and community
Where each parent plans to live after parental rights have been allocated
Which parent is most likely to follow the court's instructions
Any past criminal offenses committed by a parent
Q: Can I move out of Ohio with my child if I am the resident parent?
A: In order to relocate out of the state of Ohio with your child/children, you are required by law to notify the domestic relations court prior to your move. If there is a shared parenting or separation agreement in place, you must also get permission from the non-residential parent prior to moving. In all cases, because child custody laws vary from state to state, the court must agree that any move out-of-state is in the best interest of the child.
Q: Do I need to hire an attorney to deal with my child custody issues? Can't we just work out a solution privately?
A: It is always best to talk to a family attorney from the start when working through parenting concerns following a divorce or separation. Understanding all of your legal rights and responsibilities can be complicated and confusing. A family lawyer can help you understand and protect your parental rights and responsibilities. Often, these cases can be mixed with emotional, and having an attorney, and the courts involved, can help hold both parents accountable to each other and their children.
If you have legal questions concerning the current allocation of your parental rights and responsibilities, or if you are in the beginning stages of a divorce or separation, please don't hesitate to obtain the legal representation you need. I understand the complicated and sensitive nature of each and every Family Law case I handle, and will give your case the time and attention it needs in order to protect the best interest of your child from start to finish. Contact a Toledo family attorney today.
Contact Michael E. Bryant's Toledo, OH law office today to get the justice you deserve. Find Michael E. Bryant online at www.mebryantlaw.com, visit our law office in Toledo, OH on the second floor of 1119 Adams St. or call us at (419) 243-3922.