A Toledo Attorney Discusses Sexual Assault Among College Students
June 5, 2015
Stories of sexual assault claims make news headlines across the country every time a flag is waved. Some advocacy groups have shown that only about 20 percent sexual offenses that take place on college and university campuses are actually reported. But, with the rise of social media and Internet news taking over people's computer screens over the past decade or so, every college campus sexual abuse story becomes the story that every news outlet talks about for weeks.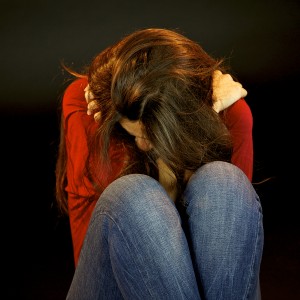 Incidents like the recent Vanderbilt University sexual assault case where two former football players were found guilty of crimes against an unconscious woman might lead everyone to believe that every accused offender is guilty. But, then there are cases like the well-known Duke Lacrosse Team trial that proved that false sexual abuse allegations could have damaging effects on the accused.
Data reported to the Department of Education through the Clery Act has shown that sexual offense reports are on the rise on college and university campuses across the country. According to a recent article posted by the Washington Post in mid-2014, and its yearend update, sexual abuse accusations and claims are extremely complicated, and not always as cut and dry as many want to make them be. In many cases, these encounters also involve alcohol/drugs, college parties, friendships, and other factors that can cloud everyone's judgment at the time, and create murky waters within the legal system.
Here in Northwest Ohio, our colleges and universities are not exempt from sexual assault cases. It has been revealed that there have been six separate sexual assault attempts or incidents reported at The University of Toledo since 2012. With other neighboring schools like BGSU, Owens Community College, and Lourdes University around, the realities of these kinds of cases can hit far too close to home.
Being accused of sexual assault is a serious matter. Not only can the accused face possible jail time, fines, loss of employment and/or job restrictions, residential limitations, and years of being listed as a sex offender, but also the social and psychological effects can last a lifetime. If you've been accused of sexual assault in any way, you need to have an experienced and knowledgeable attorney representing you and protecting your rights. In sexual assault cases, your accuser has the responsibility of proving your intent and a lack of consent, as well as producing evidence of the alleged crime. Our justice system is built around the premise that the accused is innocent until proven guilty. I understand that you are more than just your case; you are an individual with a future still ahead of you. I am committed to doing everything I can to help you obtain the best possible outcome for your case.
If you have questions about sexual assault charges made against you, you can receive the legal answers you're looking for by contacting me at my office. I'll sit down with you confidentially and we can assess your case and determine what your best options may be.
Contact Toledo Attorney Michael E. Bryant's Toledo, OH law office today to get the justice you deserve. Find Michael E. Bryant online at www.mebryantlaw.com, visit our law office in Toledo, OH on the second floor of 1119 Adams St. or call us at (419) 243-3922.