6 Signs You Should Hire a Child Custody Attorney
March 27, 2019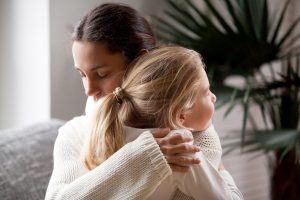 Divorce is never easy, and when there are kids involved it's especially tough. One of the most difficult decisions is whether to hire a child custody attorney to help you navigate those waters, or to go it alone.
While some may choose to simply represent themselves, there are certain situations where legal help is a necessity. Consider these six signs.
1. What Do Your Finances Dictate?
One of the first considerations many make when thinking about hiring a child custody attorney is the cost. Although your relationship with your children is priceless, many people must base their decision purely on finances. And it's a worthy consideration. Depending on how complicated your case is, child custody attorneys can be expensive.
Make sure to ask about costs up front, so you can make the right decision. Even if you are unable to afford an attorney, there may be other options available to you, such as free or low-cost legal help.
2. Your Case is Complicated
In many instances, parents are able to come to an amicable agreement in the interest of the children. However, other times there may be extenuating circumstances that make a case so difficult that wading in it yourself would be a grave mistake.
Such situations include custody cases that stretch across state lines or even national borders. Or, perhaps you'll be moving out of town at the conclusion of the trial or getting remarried. Maybe you are dealing with a difficult ex, who just wants to muddy the waters. These are tough circumstances that can greatly affect the outcome of a custody case.
3. Are There Court-Ordered Actions Involved?
Have you been ordered to attend anger management or parenting classes? Are you undergoing court-ordered drug or alcohol testing? If you are, it's safe to assume you are already at a disadvantage going in to trial. Having legal representation helps tilt the playing field back in your favor.
4. Are You Being Kept From Seeing Your Kids?
If during the process your former spouse tries to limit your time with the kids, or makes it difficult for you to see them, it's probably a good idea to get yourself a child custody lawyer. It may be a sign of things to come in relation to your ex and your children.
And the sooner the better! The longer you go without seeing your kids the more difficult it is to reengage them and the more time the other parent has to alienate them from you.
5. Your Kids are in Danger
Whether you believe your children are in physical danger from your ex, or emotional or mental harm in when with the other parent, you'll want an attorney. An attorney can help you gauge how the Court will perceive the potential danger, and what can be done about.
6. Your Ex Hired One
Once you find out your former spouse has hired a child custody attorney, it's time for you to hire one as well. When time with your children hangs in the balance, it would be a shame if the decision came down to which side could write a better motion.
No matter what your motivation is, you need to fully consider any given lawyer's reputation for able representation. If you are looking for assistance with your child custody case in the Toledo, OH. area, turn to our law firm for help. Our experienced team can help ensure that your situation is resolved in the best manner for everyone involved.