Post-Divorce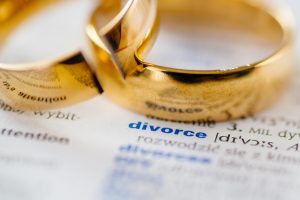 Divorce is just the beginning when a couple decides to call it quits. There are often still lingering legal issues post-divorce, even though divorce proceeding itself is finalized.  Some changes can take some time to fully resolve. Other items may have been initially overlooked. Post-divorce legal issues that commonly need to be worked out are:
Wills and Trusts: Just because you are divorced doesn't mean your ex automatically loses rights to what you have in your will for them. You will need to update any wills or trusts to your current wishes.
Property Issues: Sale and distribution of joint property can take a long time to resolve. This could come long after a divorce is finalized. Or, sometimes a particular item or property may be overlooked in the initial divorce process.
Moving: Moving to a different state, or even just to another county can affect issues like child custody or visitation.
Spousal Support Modification: Different circumstances such as losing a job, may allow for an alimony order to be modified.
Remarriage: Remarriage can change the legal effects of some divorce agreements, such as inheritance, child support and visitation.
Most post-divorce legal issues are best handled with the help of a qualified Divorce and Family Law attorney. You want someone with your best interest in mind to advise you on how best to proceed. A knowledgeable lawyer, like Michael E. Bryant, can offer you valuable legal advice and representation to help resolve any post-divorce issue that may pop up.