Protection Order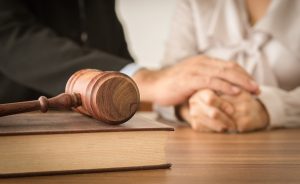 A protection order can be issued as a result of abuse allegations.  These accusations can be physical, mental or verbal abuse against a child or adult.
You need to file the required legal papers to obtain a protection order. A protection order may include many the following provisions:
No Contact Provision: This prohibits the alleged abuser from calling, texting, emailing, stalking, attacking, hitting, or disturbing the victim.
Stay Away Provision: This orders the accused to stay at least a certain number of yards or feet away from the victim and his/her home, job, school, and car.
Move Out Provision: This requires the accused abuser to move out of a home shared with the victim.
Peaceful Contact Provision: This permits peaceful communication with the victim for limited reasons, like the visitation of a child.
Firearms Provision: This requires the accused to surrender any guns he/she owns.
Counseling Provision: This orders the alleged abuser to attend counseling sessions.
Protection orders may include children, other family members, roommates, friends and boyfriends/girlfriends of the victim. The same rule applies to secondary people, even if the direct harm was to the victim.
These can be extremely emotional and volatile cases to handle and you will want to best possible family law attorney acting on your behalf. You want a seasoned lawyer who will represent his clients' concerns and interests from the first day of representation all the way through trial. Michael E. Bryant is that attorney. He understands your situation and can help guide you through the legal system during this difficult time.