3 Questions to Ask Before Hiring a Child Custody Lawyer
April 17, 2019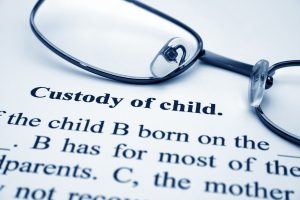 When dealing with a divorce, especially when there are children involved, it can feel as if you're trapped on an emotional roller coaster ride with no end in sight. Emotions are up and down, and life as you knew it is suddenly changing. You're not alone. These changes can leave you feeling detached and anxious as you find yourself navigating through unfamiliar territories, such as knowing what to expect during a child custody case.
Like many parents who find themselves in this type of situation, you'll strive to do what's in the best interest of your children, including coming to an agreement or resolution as quickly as possible regarding child custody related issues, so you can begin to put the pieces of your life back together and learn to adapt to a new sense of normal and routine.
Before making a decision on which child custody attorney to hire, there are some questions you'll want to ask first, to ensure that you're receiving the best legal representation possible for your unique and individual situation.
1. What is your attorney's background and experience?
Dealing with child custody issues is stressful enough, so it's important to know that you're hiring the best attorney suited for the job. Basic background questions should be asked in order to establish their competency and experience in handling the complex issues specific to child custody cases.
Some of these questions may include:
Where did you attend college and law school?
Are you a member of any bar associations or professional organizations?
Do you specialize in family law?
On average, how many child custody cases do you handle per year?
What is your approach or philosophy when handling child custody cases?
Do you have experience in handling cases similar to mine?
What is your experience when it comes to using mediation?
2. How Much is This Going to Cost?
Most attorneys get paid by the hour, so it's nearly impossible for them to give you an exact figure up front, but they should be able to give you an estimate of what you might be looking at regarding fees and total cost.
Here is a list of questions to ask a potential child custody attorney while gathering estimates:
How much do you charge for your services?
Do you require a retainer?
When will my payment be due?
How frequently do you bill?
Are there any other fees or expenses I will need to pay?
Can you give me an estimate of how much this could cost me?
3. What are my options?
While a child custody attorney cannot predict or guarantee outcomes, they should, at the very least, be able to give you a general assessment of your case and be able to describe likely scenarios. Some additional questions to ask are:
How complex is my case?
What kind of outcomes can I expect?
Do you anticipate any problems?
Do we have to go to trial or can these issues be settled out of court?
When dealing with matters of the heart, such as the custody of our most precious assets, it's important to cover all of the bases. This includes hiring an experienced and skilled child custody attorney. While they can't solve all of the stress that comes with a child custody case, they can help guide and support you through it. Divorce is a highly emotional and difficult process. Hiring an experienced child custody attorney will allow you to focus on more important matters, like your family. Contact us today for a free consultation.